Xiaomi Mijia Smart Pet Feeder: The dog and cat food dispenser with backup system
It is a smart food bowl for pets. With it, we can control the feeding and diet of our furry friends in a simple and convenient way. Compatible with the Mi Home App, from which you can establish feeding plans. It has a 3.6-liter tank. Among the manufacturing materials, we can find stainless steel 304 as well as other food-grade materials, resulting in a feeder completely safe for pets. It is designed to be moisture-proof, thus keeping the food fresh and appetizing. This automatic feeder is suitable for feed whose grain is between 5 to 12 mm.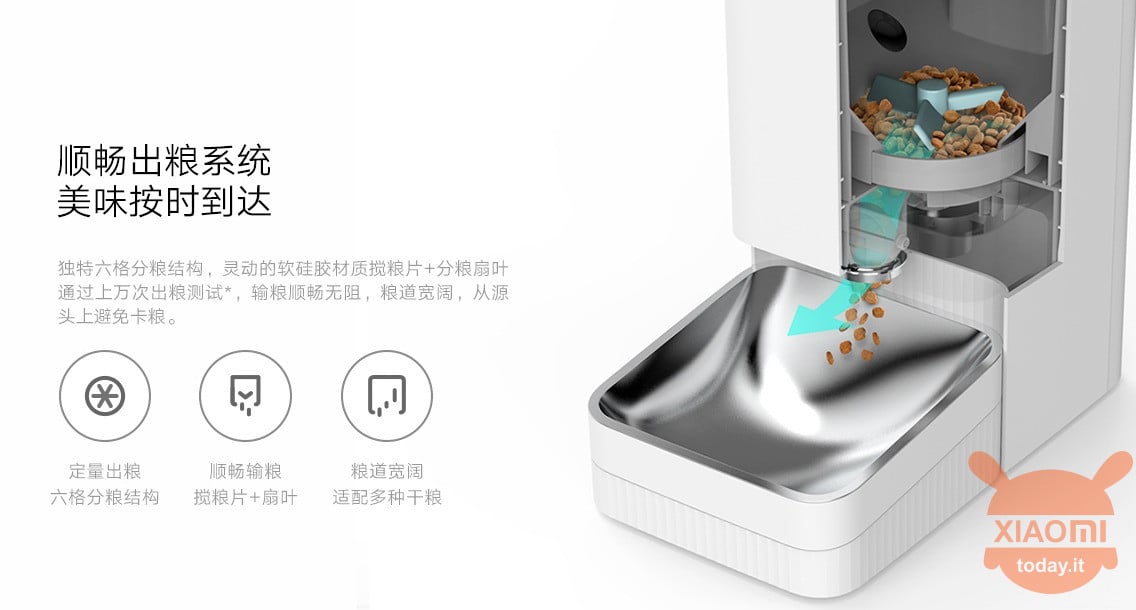 So let's go see all the features, starting with the four main ones:
Automatically deliver food on a regular basis and in the right quantity, intelligent link to "add meals" at any time;
Triple anti-humidity block, for fresh and delicious food;
The delivery of food is regular, without jams and with timely reminders in case of lack of stock;
Supply of food even after interruptions to the internet and electricity.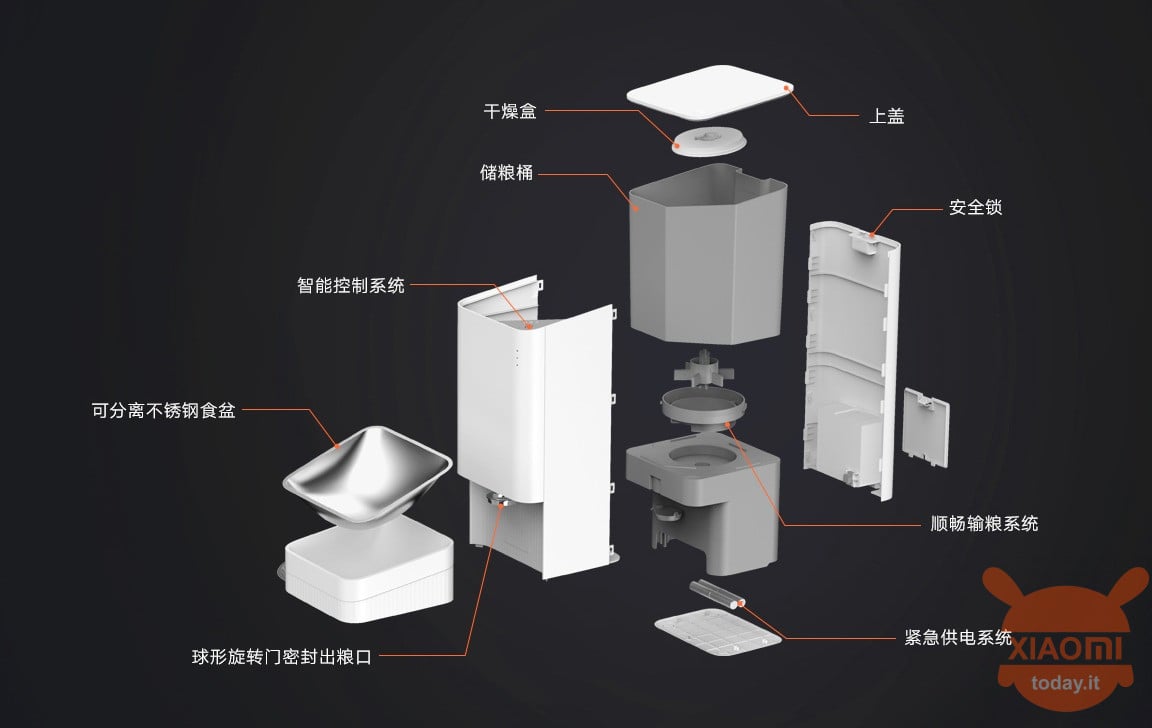 The Xiaomi Mijia Smart Pet Feeder is specially designed for small and medium sized cats and dogs. In fact, it can hold about 1,8 kg of dry food and can easily meet the needs of those who make daily or short-distance trips. With the triple moisture-proof design it is then ensured that the food is fresh and delicious.
The dispenser supports regular dispensing 24 hours a day and will remind us in time when the food is about to run out; so it will be almost impossible to make our four-legged friends miss a meal.
In fact, after connecting the Mijia Smart Pet Feeder to the Mijia app, users will be able to check the time and quantity of food released anytime and anywhere or set a regular feeding plan, both in time and quantity.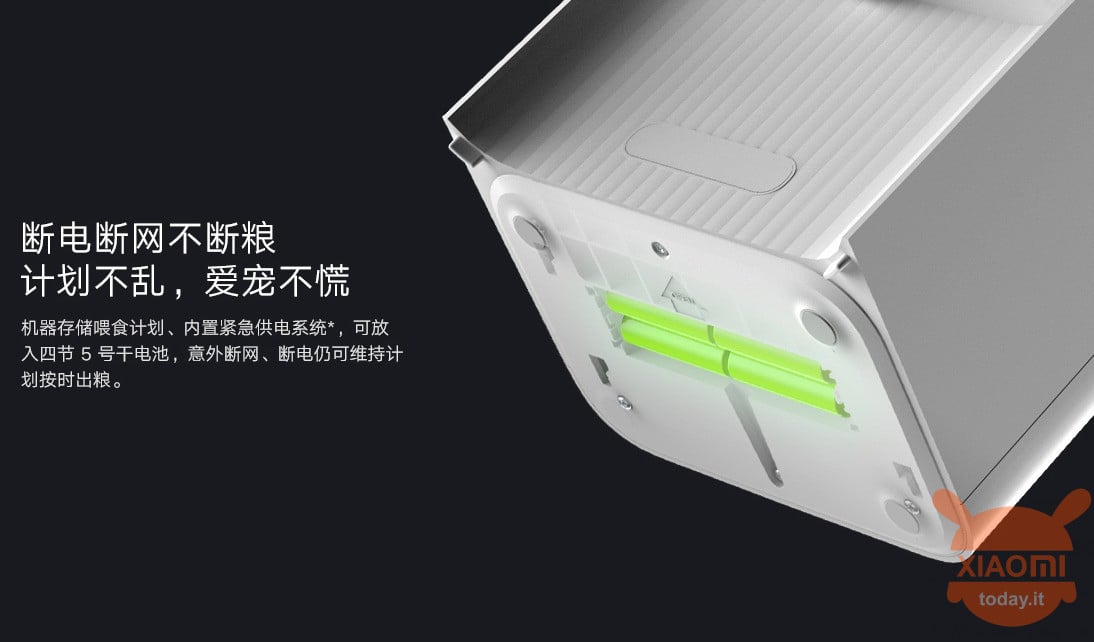 The dispenser then adopts a unique six-cell food division design and a flexible soft silicone material that mixes various pieces of food for professional-grade food dispensing, without ever jamming. Furthermore, thanks to the two sets of sensors it is possible to constantly monitor the quantity of food released, so as to warn the owner in case of problems.
Finally, the pet power system can also run on four AA batteries, so even without electricity in the house it will be able to release food.