Mi Deerma Hand-held Wireless Vacuum Cleaner VC20 Plus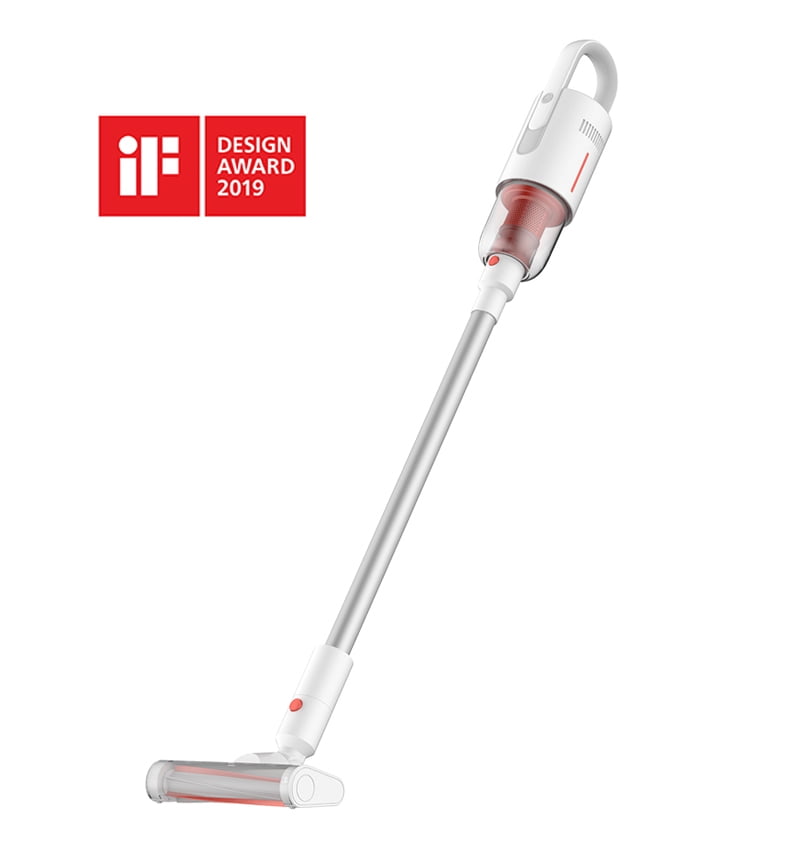 Demo Video:
Product Description:
Note:VC20 is old version,VC20 PLUS is newest version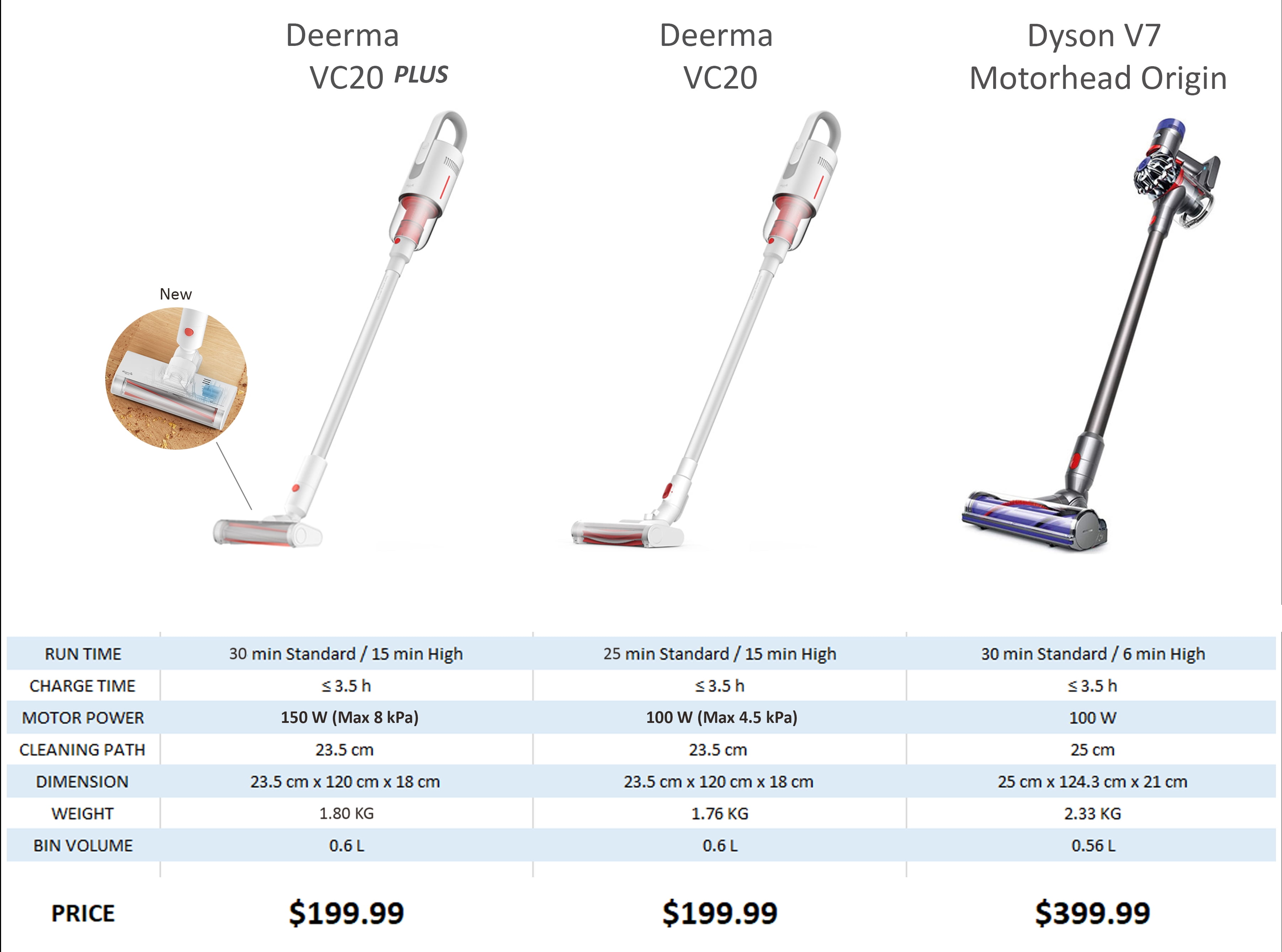 – Wireless design:
You can clean everywhere without tangling.
It has a built-in rechargeable lithium-ion battery with strong endurance and long service life.
– Two modes design:
For efficient and thorough cleaning on different occasions, easy to meet different needs.
– Multiple brush heads:
You can replace the brush head as needed.
– Practical filtering way:
It provides a more efficient cleaning effect.
– Large capacity dust tank:
Can meet the needs of large area cleaning, convenience for daily use.
– Various applications:
Suitable for cleaning floor, sofa, ceiling, car, and so on.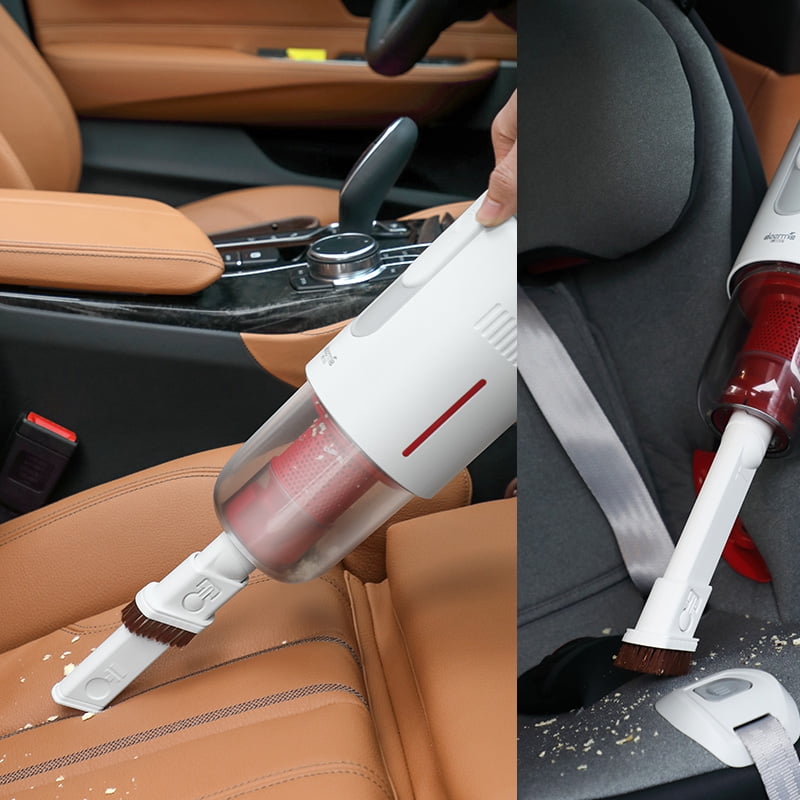 The award winning Deerma VC20 PLUS is designed from the perspective of the user; it features an ergonomically flexible handle structure allowing the VC20 PLUS to be folded along joints, making it easy to use and maneuver. Coupled with a lightweight design, users will find that the VC20 PLUS simply 'glides' along the surface while maintaining a powerful suction.
The Deerma VC20 PLUS is a light duty stick vacuum perfect for hard surfaces. It is great on hardwood floors and tiles. It utilizes dual-material rotating brushes in opposite direction to create a powerful suction that will get rid of dirt with ease. The VC20 PLUS is also equipped with a Stainless Steel HEPA filtration system that cycles and cleans the air as you maneuver throughout the room.
The Deerma VC20 PLUS also features a 3-in-1 vacuum system. With its one button release design, users can easily switch to a handheld mode perfect for tight spaces such as the inside of a vehicle, back of the furniture, and more. The VC20 PLUS also has a handheld extension for hard to reach places such as ceilings and nook and crannies.
Features:
• Ultra-light cordless design so you don't have worry about power cords.
• Top of the line performance in its class at 150W.
• Providing up to 30 minutes of run time which can easily cover up to 1900 sq/ft of space.
• Cyclonic system with dual-material rotating brushes provide powerful suction for deep cleaning. Gets rid of dirt and pet hair with ease.
• Ergonomic flexible handle design allows for easy maneuvering without locking out your arms.
• Stainless Steel HEPA filtration system that cycles and cleans the air.
• Comes standard with multiple tool heads that will take care of any job.
• One button click allows you to change function fast.
• Upright design for ease of storage.
• 1 Year Warranty.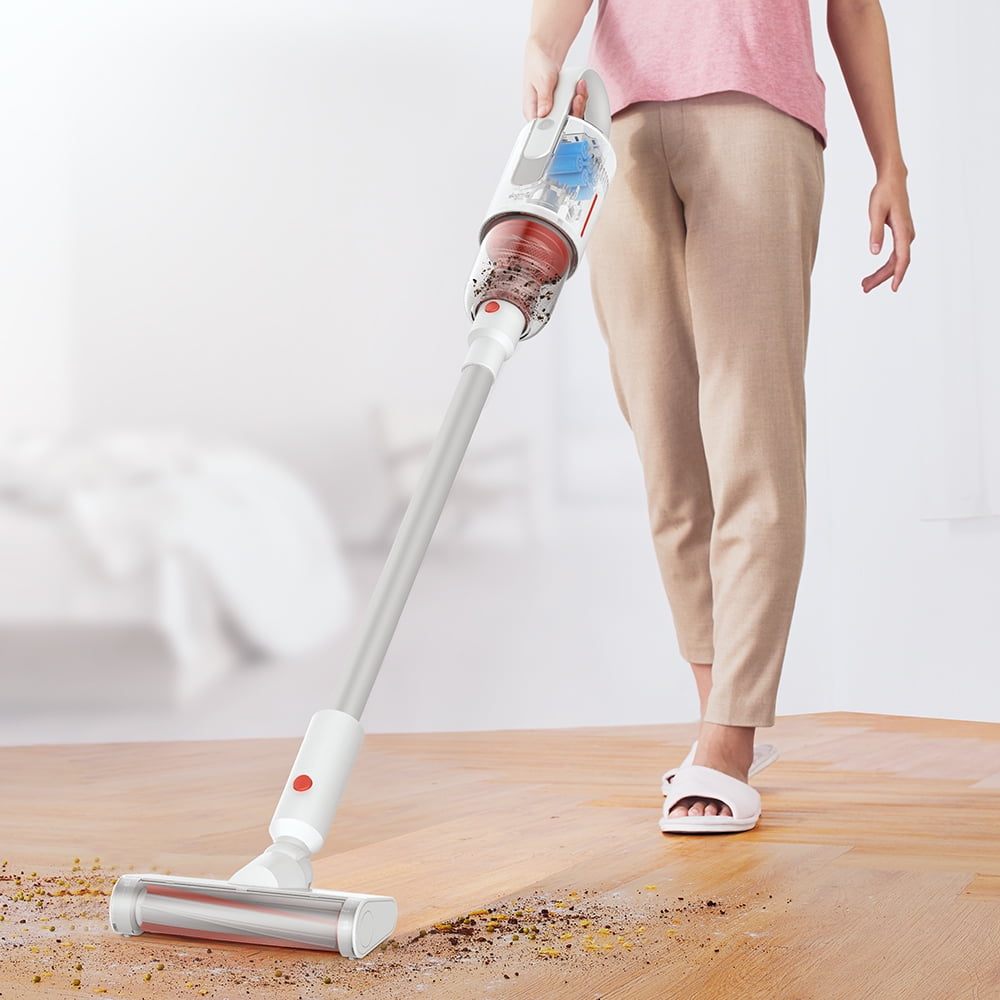 Specifications
Model:  VC20 PLUS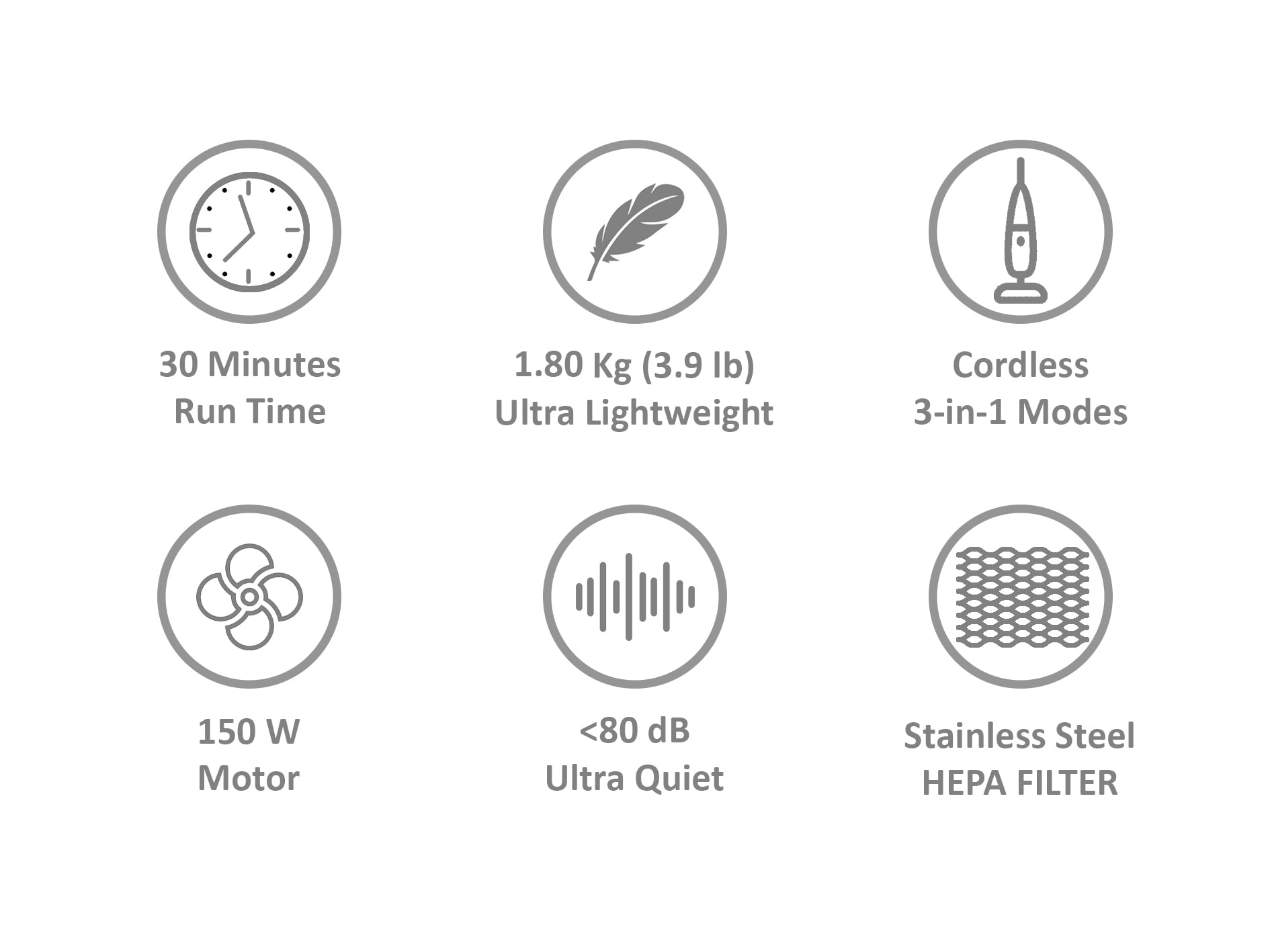 • Battery: Li-ion 2200 mAh
• Power settings: 2 modes; standard & high
• Run time: 30 minutes in standard mode / 18 minutes (strong suction mode)
• Charge time: ≤3.5Hours
• Rated Power: 150W
• Rated voltage: 14.4V
• Weight: 3.96 lbs (1.8 kg); Handheld mode: 2.4 lbs (1.1 kg)
• Filtration system: Cyclonic filtration + SS HEPA filter
• Size: 235 x 180 x 1200 mm
• Noise: ≤80 db
• Dust tank capacity: 0.6 L
• Suction: 5.5 kPa and more (strong suction mode)
• Material: ABS, PC
Notes:
– Please do not use the machine outside or in wet places. Do not grasp the machine with wet hands.
– When using, keep hair, clothes, fingers, and all body parts away from the suction and movable parts to avoid being sucked or tangled.
– It is not allowed to be used as a toy. When using the machine, please pay special attention to safety if there are children on the side.
– Please turn off the machine power when connecting or changing accessories.
– Do not put any large objects into the vacuum suction mouth, do not make the suction mouth blocked.
What's in the Box ?