At up to 520 lm, the light flux of the Mi LED Desk Lamp 1S is 73% higher than the first-generation lamp, considering the same lamp dimensions. Central illuminance increased to 1250 lux, 66% higher than the first-generation lamp
Ultra-high Ra 90 color rendering index exceeds previous generation
High-quality light can bring more vivid color to your world. The color rendering index of the Mi LED Desk Lamp 1S is as high as Ra 90, which is higher than the first-generation lamp and meets the standard used in medical settings.
Natural light color rendering index – Ra 100
Mi LED Desk Lamp 1S color rendering index – Ra 90
Mi LED Desk Lamp First Generation color rendering index – Ra 83
Equipped with a Fresnel lens for more even and natural light
The textured lens design of the Mi LED Desk Lamp 1S reflects and refracts light to provide extremely even, natural illumination.
No flicker at any color temperature or brightness level, reducing strain and protecting your eyes
The Mi LED Desk Lamp 1S eliminates flicker and reduces eye strain through the use of a dimming mechanism, matching Pulse Width Modulation (PWM) dimming even at low brightness levels.
Standard PWM dimming
Mi LED Desk Lamp 1S flicker-free constant current analog dimming mechanism
4 lighting modes
Four lighting modes are available to meet lighting requirements for different settings. Each mode provides eye protection while also fulfilling basic lighting needs. In Focus Mode, the desk lamp simulates a "breathing" rhythm to remind the user to rest, improving productivity and avoiding eye strain.

Reading Mode
Increased focus

Computer Mode
Reduced blue light exposure

Child Mode
Soft light

Focus Mode
Increased efficiency
Supports voice control using Google Assistant, Alexa and Siri [2] Built-in dial knob to adjust brightness and color temperature
The Mi LED Desk Lamp 1S connects to the Apple HomeKit system and supports Siri voice control. The light color temperature and brightness can also be adjusted using the built-in dial knob.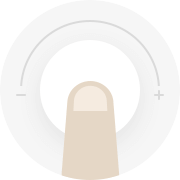 Press
Switches on/off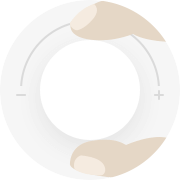 Turn
Adjusts brightness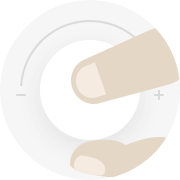 Press and turn
Adjusts color temperature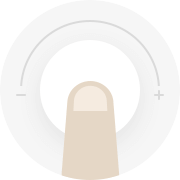 Double press
Quickly switches to Focus mode
Heat-control technology guarantees long service life of the lamp bulbsMetal hinge
The Mi LED Desk Lamp 1S has passed the following tests and certifications

Limit test for hazardous substances in electrical and electronic equipment
Material and process standards of the product have been standardized to comply with national requirements on health and environmental protection

Photobiological safety testing
Measurement and evaluation standard for the safe use of intense pulsed light source equipment by the human eye (particularly invisible light)

Supports Apple Homekit
With support for the Apple Homekit, the Apple Home app and Siri can be used for simple and secure automated control