Your floor cleaning expert
2700Pa powerful suction fan blower
Upgraded pressurized mopping*Upgraded smart interactive features*Up to 110-minute battery life*
What do you need to be comfortable walking barefoot on your floors at home?
you need a professional floor cleaning expert to keep your floor spotless
2700Pa powerful suction fan blower
Persistent, powerful, instant cleaning
Upgraded pressurized mopping
Effective mopping and efficient cleaning
Upgraded smart interactive features
Automatic zoning, cleans where you tell it to
Up to 110-minute battery life
Cleans your entire house with one charge
Deep cleaning to remove even tiny dust
2700Pa powerful suction fan blower, instant cleaning of the dustThe Japanese NIDEC brushless motor provides consistently powerful suction fan blower to effectively remove dirt and debris in an instant. From tiny dust and hair to large crumbs and debris, the Mi Robot Vacuum-Mop 2 cleans them all up instantly.
NIDEC
Japanese brand brushless motor
All-new brush configuration for thorough cleaning even in corners and gaps
The upgraded full-coverage hex side brushes and super-dense 0.1mm fibre main brush clean deeply into corners and clear away dust from gaps between floor boards.
Full-coverage hex side brushes .E
fficient cleaning and fine dust removal
Super-dense 0.1mm fibre main brush
reaches deep into crevices to sweep up dust
Upgraded mopping function for better cleaning
Upgraded pressurized mopping to help remove stains.
The newly upgraded pressurized mopping module provides more efficient cleaning, to eliminate water stains, dust and more.
Capable of cleaning an entire 150㎡* home in one pass
Equipped with a 250mL* smart electronically controlled water tank , the Mi Robot Vacuum-Mop 2 can mop a 150㎡ floor without refilling.
150㎡
Upgraded Visual Navigation 4.0
Accurately scan the entire house layout and plan the most efficient route.
The newly upgraded high-speed visual navigation system enables accurate scanning of home environments while moving, and simultaneous creation of cleaning plans.
Customized smart interface, helping the cleaner to go where you tell it to a
dvanced map management features have been upgraded to meet more personalised cleaning needs compared to previous generation, with new features such as automatic zoning and map editing.
All-new Cortex™-A53 chip, high-efficiency quad-core computing.
The all-new Cortext™-A53 quad-core processor combined with VSLAM algorithm provides more powerful computing power for real-time accurate positionning and smart path computing.
Up to 110-minute battery life, able to deal with a large house easily.
Upgraded battery capacity of 3200mAh, 110-minute battery life* under standard mode, saving you the time and trouble
up to 110-minute running time
Mi Home/Xiaomi Home APP
The APP provides real-time status monitoring, remote control and scheduled cleaning
All-round protection of user security and privacy
Xiaomi provides you with comprehensive security protection

Map Encryption
Better map management, one-click switch for cloud upload, protecting users' security and privacy.

MJA1 Security Chip
Ensures the security and authenticity of the device.

Mi Home/Xiaomi Home app*
Leading international security protection with accredited security certifications, based on the standards ISO 27001, ISO 27701 and ETSI EN 303 645.


TÜV Rheinland Cybersecurity and Privacy Protection Standard Certification
Based on the ETSI EN 303 645* standard, our products offer services complying with security regulations and quality criteria.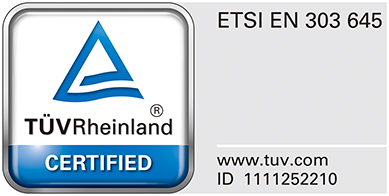 Beyong-expectation performance compared with the last generation
Mi Robot Vacuum-Mop 2Mi Robot Vacuum-Mop
2700Pa powerful suction fan blower
Full-coverage hex side brush design
Standard triple side brushes
Upgraded pressurized mopping module
250mL water tank capacity
More features waiting to be discovered
8.1cm slim body
Freer movement around the home
Automatically returns for charging
Resume cleaning where it left off
Capable of crossing obstacles up to 20mm
Skip easily over door thresholds, rails and carpets
Support OTA updates*
More features are waiting to be discovered