32 inch, 4K UHD Monitor, IPS Panel, sRGB and Rec. 709 | PD3200U
---
32" 4K UHD 16:9 IPS LED Monitor

100% Rec.709 and sRGB color spaces

Darkroom, CAD/CAM and Animation Display Mode; DualView Function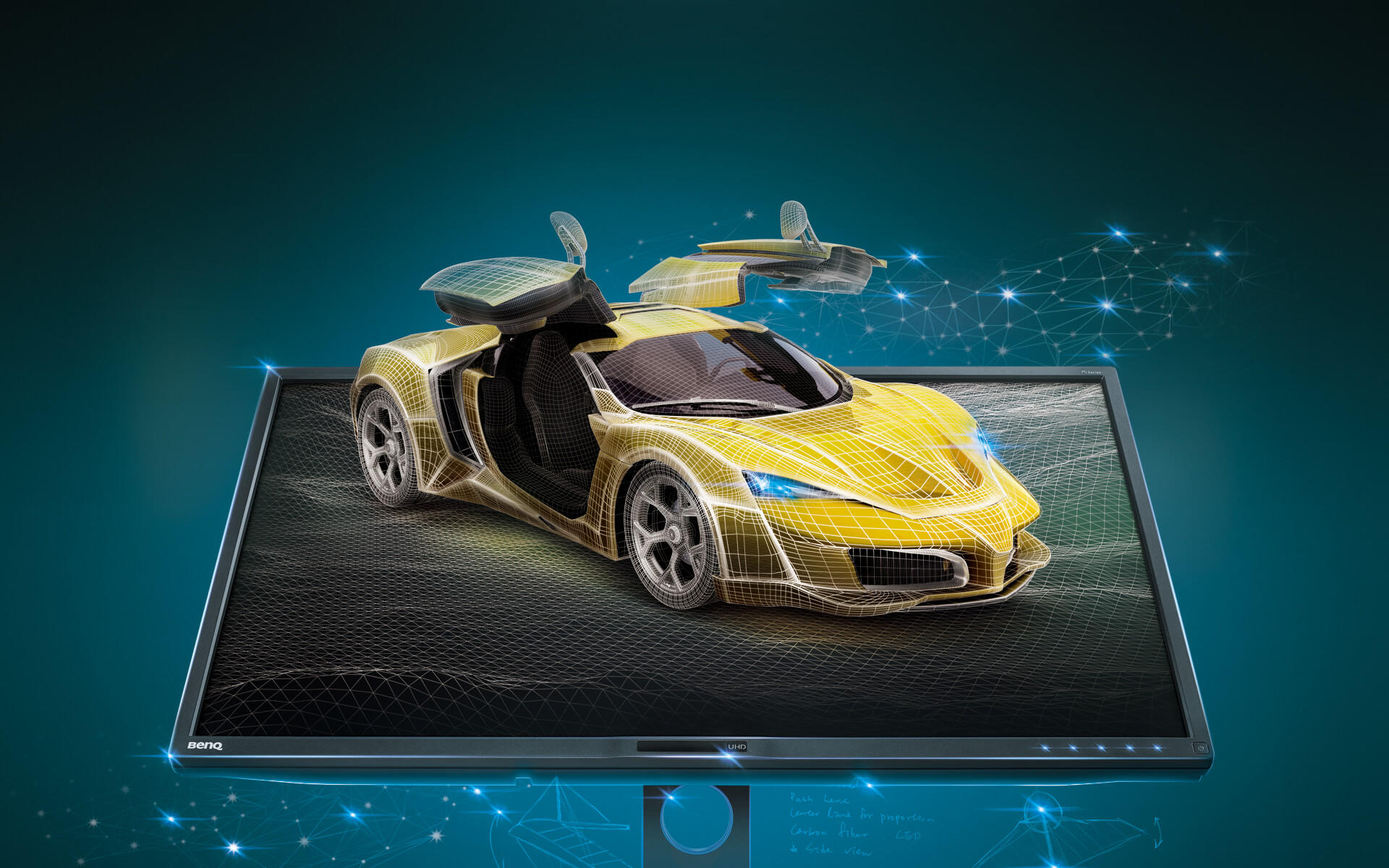 When every detail matters. BenQ designer monitors deliver absolute color precision and ultra-detailed high resolution. This 4K monitor lets you turn your design dreams into reality.

BenQ AQCOLOR technology delivers "Accurate Reproduction." This translates to the display of color precisely as it is intended to appear. Led by a color expert, the BenQ team, took part in the ICC* and ISO** to establish color-related standards and implementation guidelines.
* International Color Consortium
**International Organization of Standardization
Reference-Grade Color Performance with 10-bit color depth , 100% sRGB and Rec. 709
Covering 100% of sRGB and Rec. 709 color spaces, PD3200U's advanced IPS wide viewing angle technology minimizes color shift for absolute design confidence. 100% sRGB color gamut accuracy adheres to industry standards in digital production, and Rec. 709 reproduces accurate resolution, frame rate, color gamut, gamma, and white point performance in high-definition video work.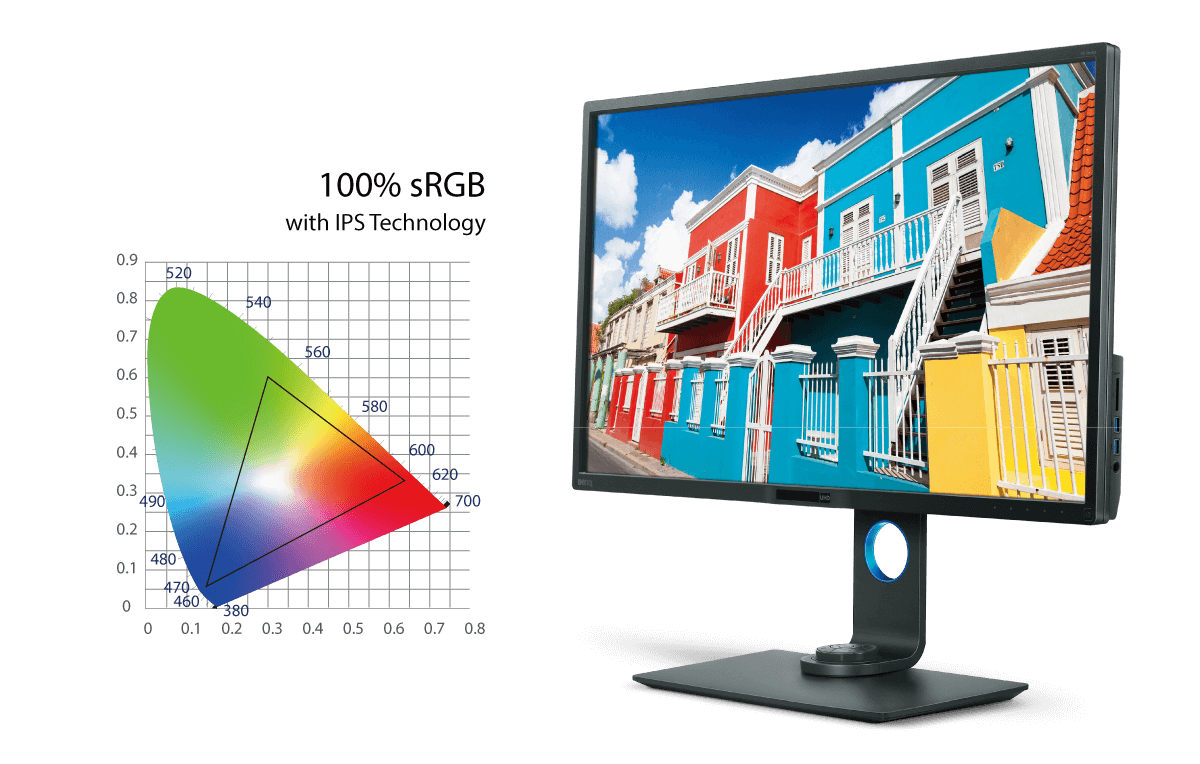 Industry Leading Professionally Factory-Calibration
Each BenQ Designer Monitor is individually factory-calibrated to precise Delta E ≤ 3 and Gamma performance. Calibration results are validated against industry color standards to deliver trustworthy color performance.
*Calibration eliminates slight color performance variations between individual panels of the same model. Therefore, the calibration data of each report will vary slightly from reports from other displays of the same model.
Calman Verified and Pantone Validated
BenQ PD monitors earn Calman Verified and Pantone Validated status. Creative professionals demand excellence, and BenQ delivers.
CAD/CAM Mode
CAD/CAM mode accentuates the finest details for incredible display performance. Work effectively in Pro/E, SOLIDWORKS, AutoCAD, CATIA, and other design software.
Animation mode enhances the brightness of dark areas without overexposing bright regions. Ten levels of display brightness bring out every subtlety in ambient lighting. Enjoy superior contrast of lines and shapes in technical illustrations for outstanding results.
Switch between CAD/CAM, Animation and Darkroom modes with a simple click of a button on the Hotkey Puck. Customize the buttons to map other modes or OSD settings such as brightness and contrast.
Improve your workflow and enhance productivity by switching on DualView to showcase designs in two modes (e.g. sRGB and CAD/CAM) side-by-side without the need for two screens.
An extensive range of height, tilt, pivot, stroke, and swivel adjustments customize your workstation for the perfect fit. When used in portrait mode, PD3200U's smart screen orientation sensor auto-rotates source content to display images in full context.

Low Blue Light Technology
BenQ's unique Low Blue Light Technology filters out harmful blue light to reduce eye strain and irritation.

Flicker-free™
Flicker-free technology eliminates monitor flickering at all brightness levels, effectively reducing eye fatigue. Conventional LCD screens flicker 250 times per second. Your eyes may not see damaging flickers, but they can certainly feel them. Switch to Flicker-free. Your eyes will thank you.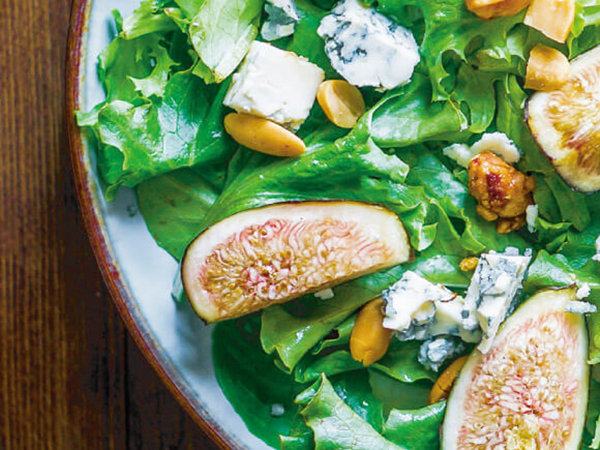 with Flicker-free technology