Your partner for musical mood lighting
Have fun with friends or simply relax by setting the mood with both music & light. Now you can stream your music to your StriimLIGHT anywhere a lamp is available.
Main features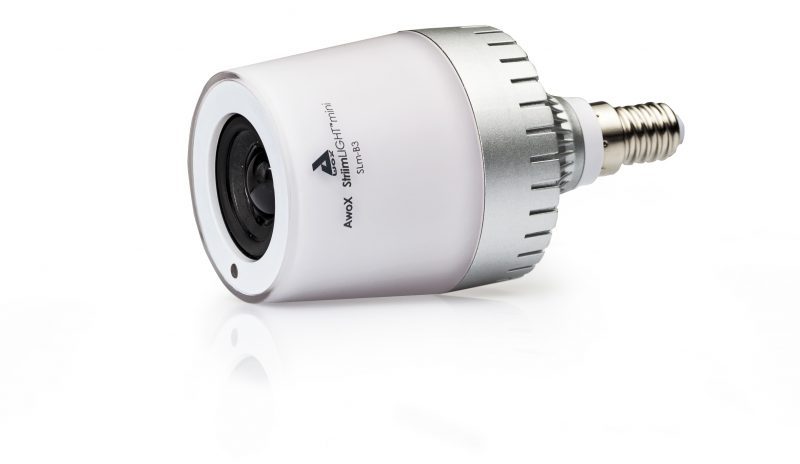 A compact connected lightbulb perfect for mood lighting and listening to music
AwoX StriimLIGHT Mini Color fits all your small fixtures fitted with an e14 light socket. Easily add StriimLIGHT mini to any room for color lighting and sound, and without taking up any unnecessary space! Control StriimLIGHT Mini Color thanks to the free AwoX SmartCONTROL app for smartphones and tablets. In only a matter of seconds, establish a Bluetooth® connection from your mobile device or player and listen to your media on StriimLIGHT Mini Color!