Truclean W10 Pro Wet Dry Vacuum
3-in-1 suction, mopping and cleaning One-step floor cleaning
As the large hassle-free roller brush moves forward, it vacuums, mops and cleans the floor all at once, leaving the floor looking fresh and shiny after just one go.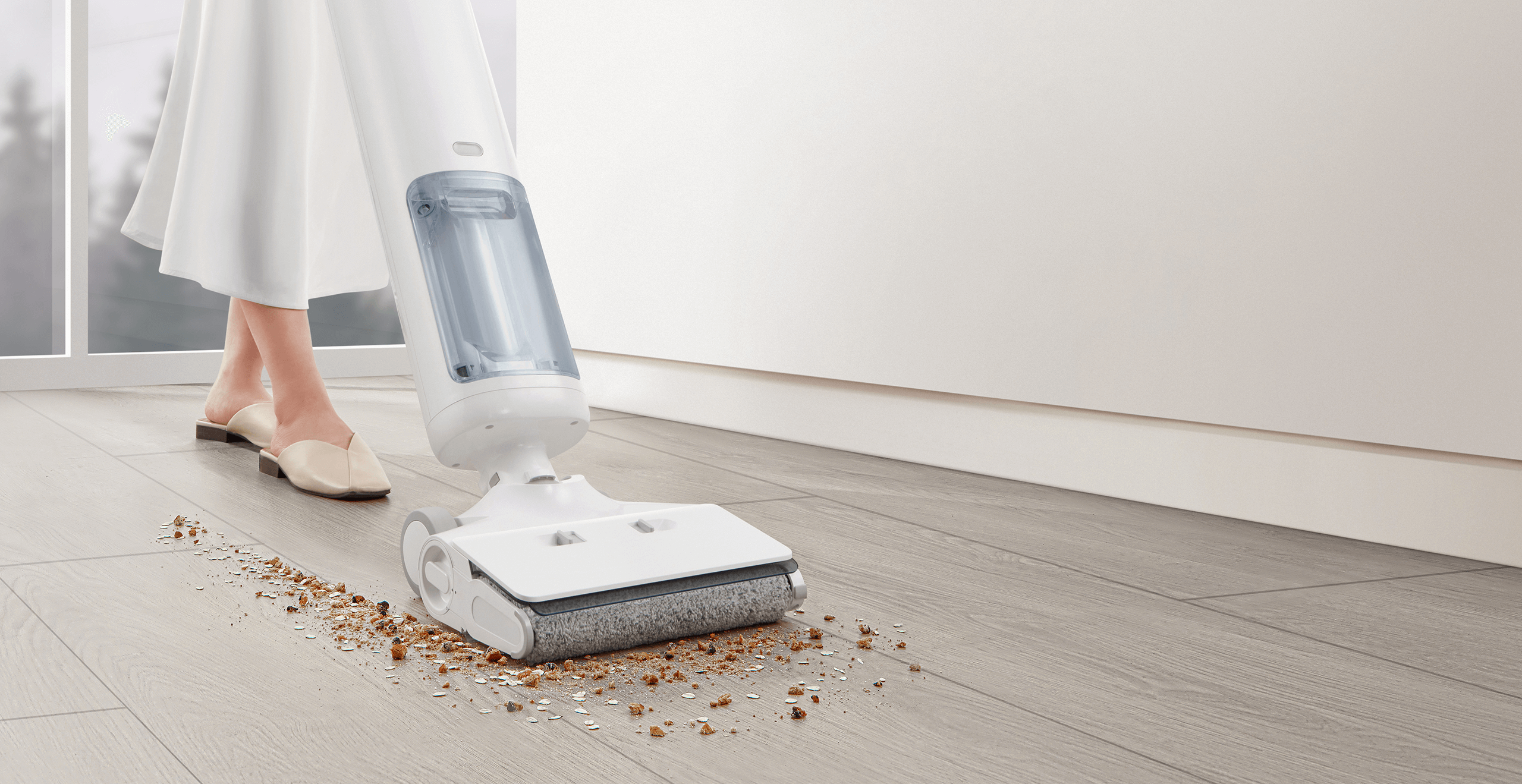 Dual wet and dry cleaning
Easily take care of all sorts of messes and large stubborn stains.
Triple-sided edge-to-edge cleaning Nowhere for dirt to escape along edges or in corners
The front and sides of the roller brush slide right up against the wall* for a seamless, thorough clean along edges and in corners.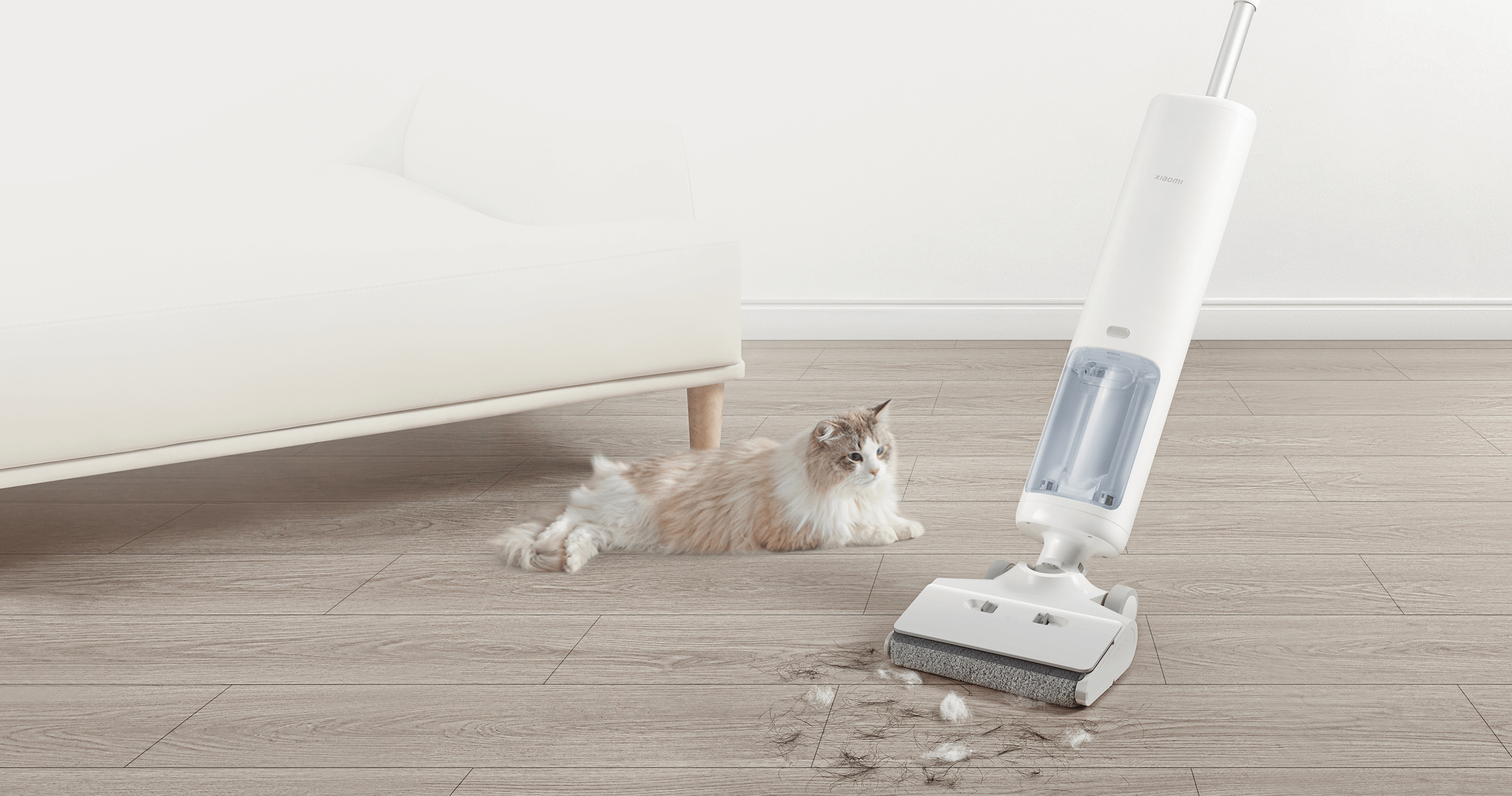 Tangle-free roller brush Hair and fur won't stop you in your tracks
The increased circumference of the large hassle-free roller brush means that pet hair up to 25cm* long is less likely to get tangled, eliminating the need to clean the brush by hands.
CONVENIENT
Easy to handle, even when it's flat Housework made stress-free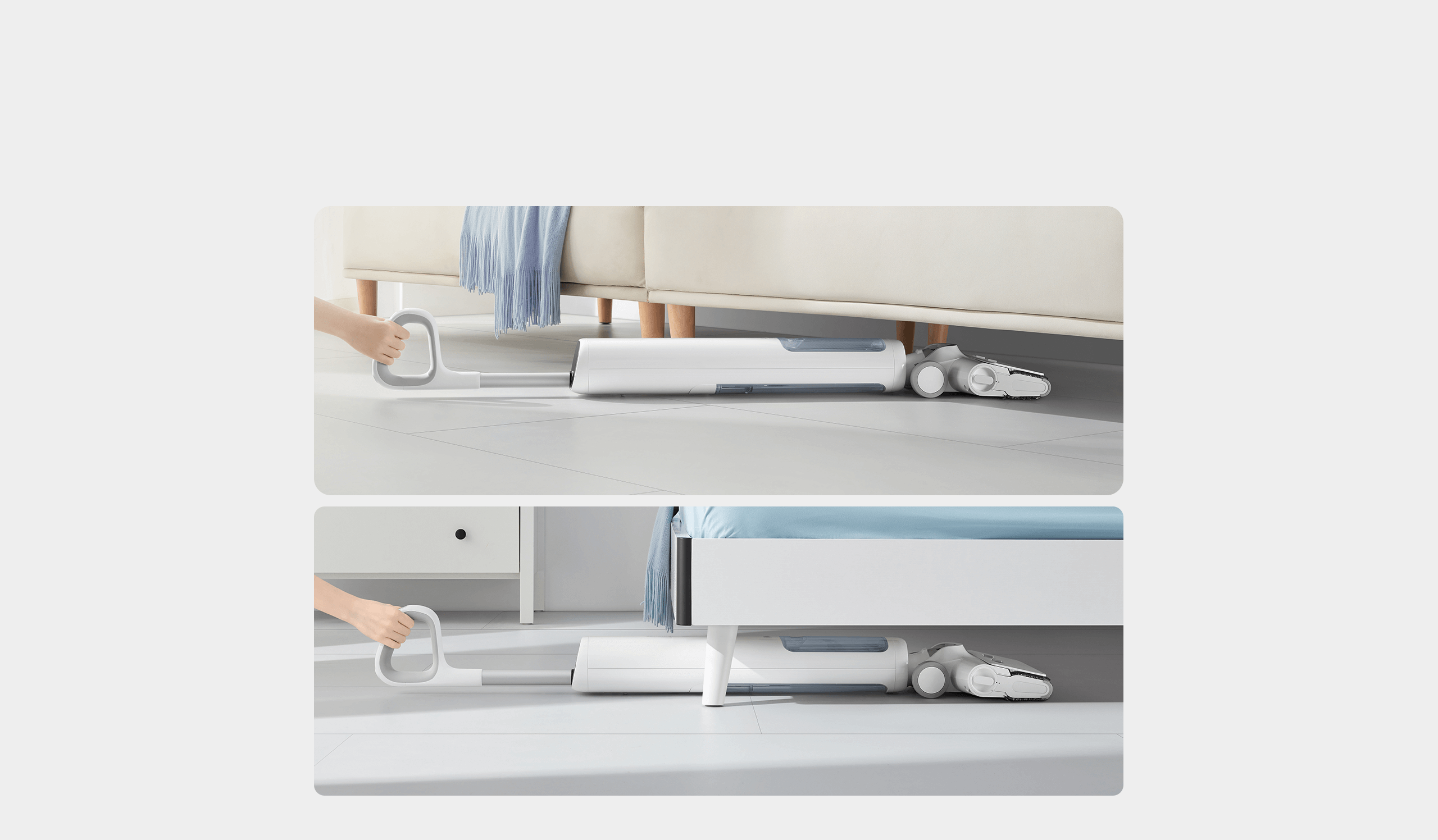 90° adjustable angle for easy cleaning
An integrated fan separates water and air so that dirt doesn't get into the ventilator, even when the whole device is completely flat. Reach into spaces as short as 12cm* to clean constraint-free under sofas, beds, tables and chairs, covering more ground surface.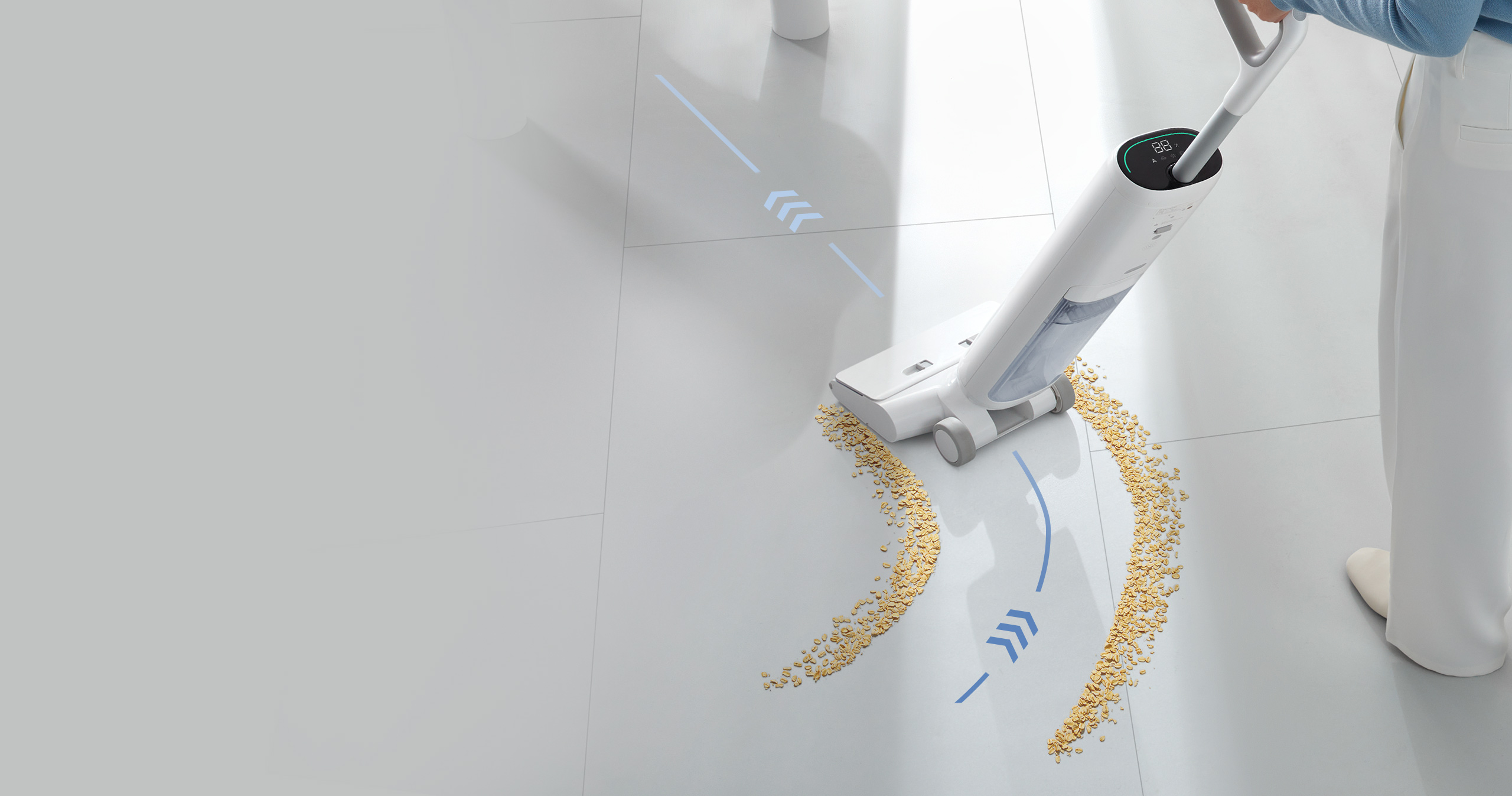 Self-powered traction Flexible steering, easily and effortlessly
No need to bend down to clean the whole house thanks to forward traction and nimble steering.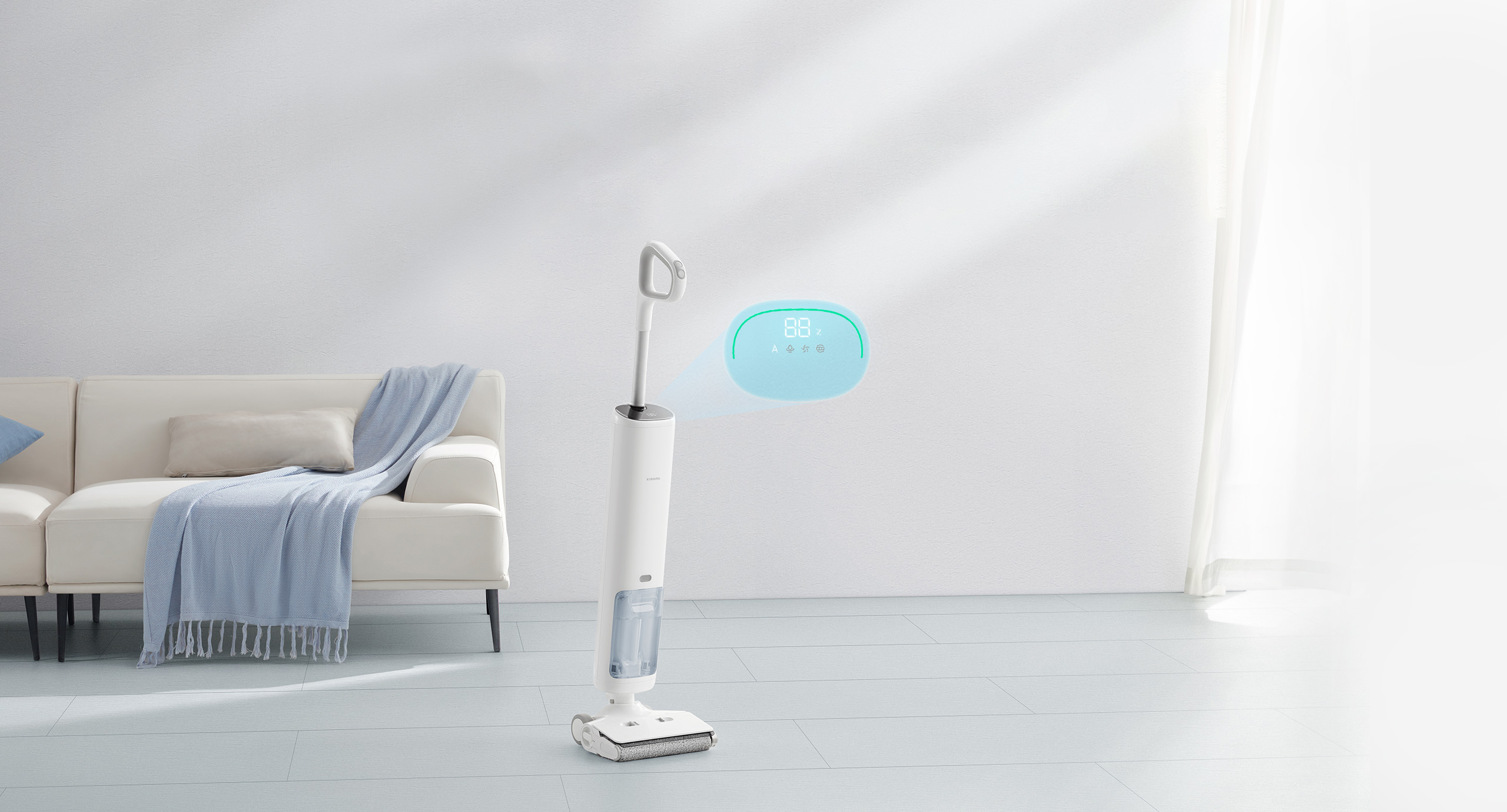 Easy to read, easier to listen to Simple, clear and intuitive
Real-time status updated on the LED digital display with multi-language audio support and on-the-fly usage instructions indicate, so you can get started right away without studying a manual.

The battery is low. Please charge it.

The dirty water tank is full. Please empty it.

Automatic mode. Tilt the device to start cleaning.
INTELLIGENT
Smart automation experience Faster, better, less hassle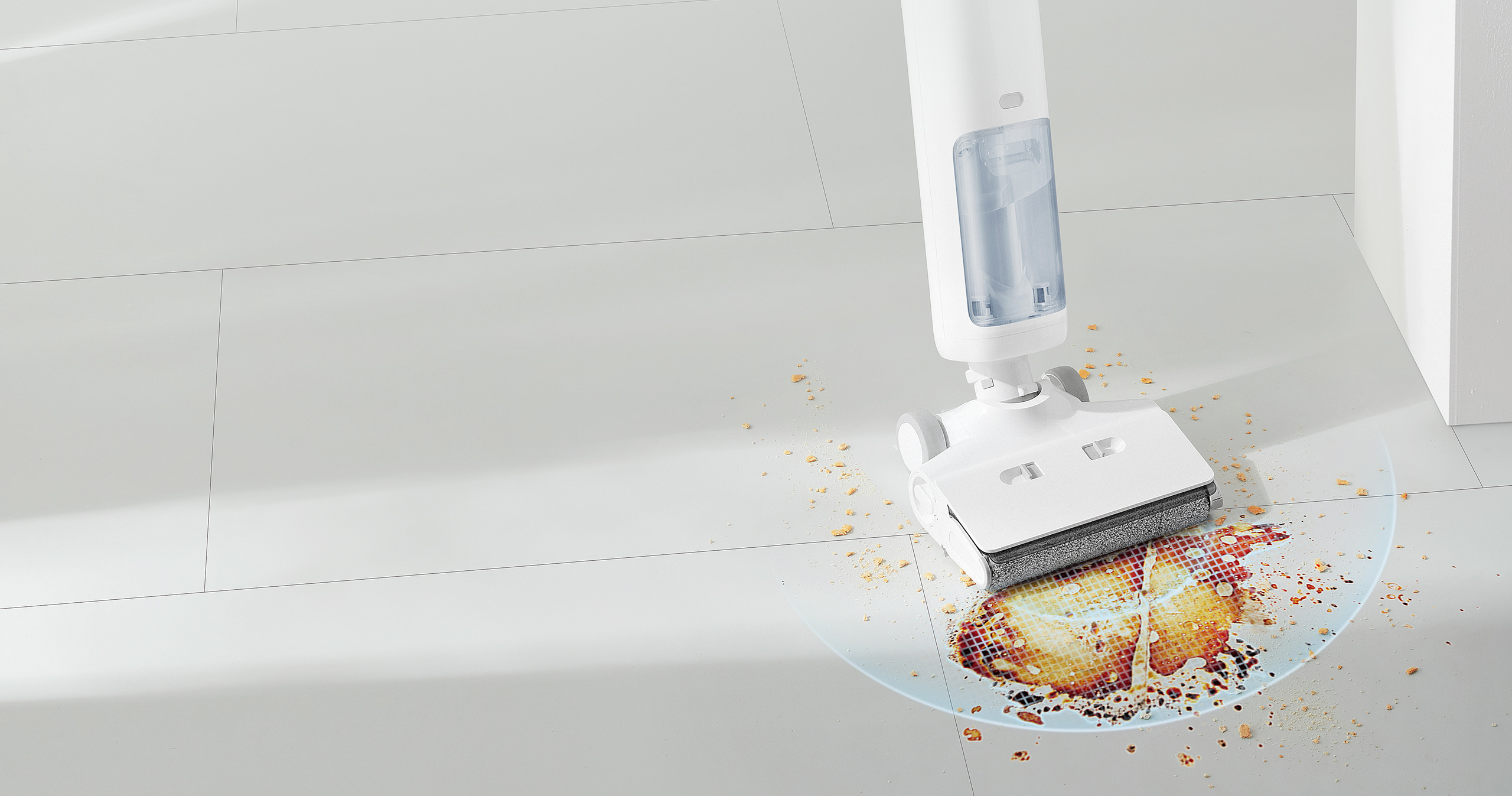 Intelligent adaptation to your needs Contextual shifting between gentle and powerful cleaning
In automatic mode, the suction power and water flow are automatically adjusted based on intelligent dirt level detection, effectively extending battery life and improving cleaning efficiency.
Smart Cleaning Adjustment
Increased suction power and water volume
Standard suction power and water volume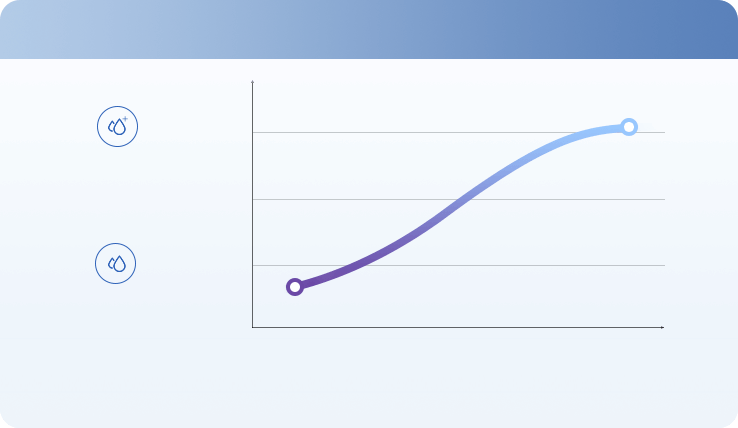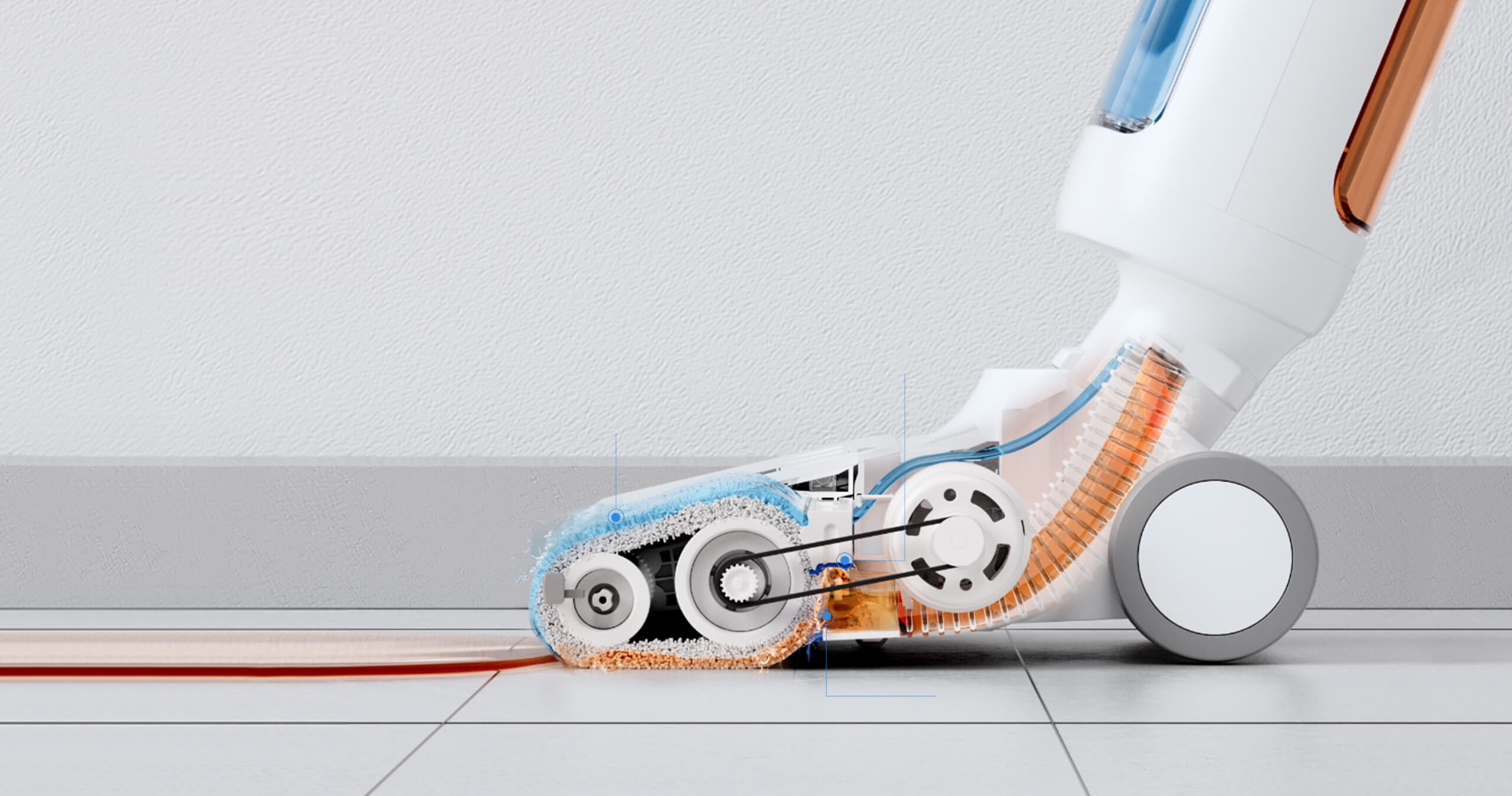 Smart self-cleaning in real time Clean roller brush, cleaner floors
The roller brush finishes self-cleaning in real time when cleaning the floors and instantly recycles dirty water, leaving every inch of your home spotless.
Clean and dirty water separation
Smart deep self-cleaning Just press a button and you're all set
When the main unit is returned to its dock, it can recharge automatically or run through a deep self-cleaning programme at the touch of a button*. The number of cleaning cycles is intelligently adjusted according to how dirty the roller brush and water circuit are.
One-click self-cleaning programme
High-speed drying roller brush
Smart cleaning cycles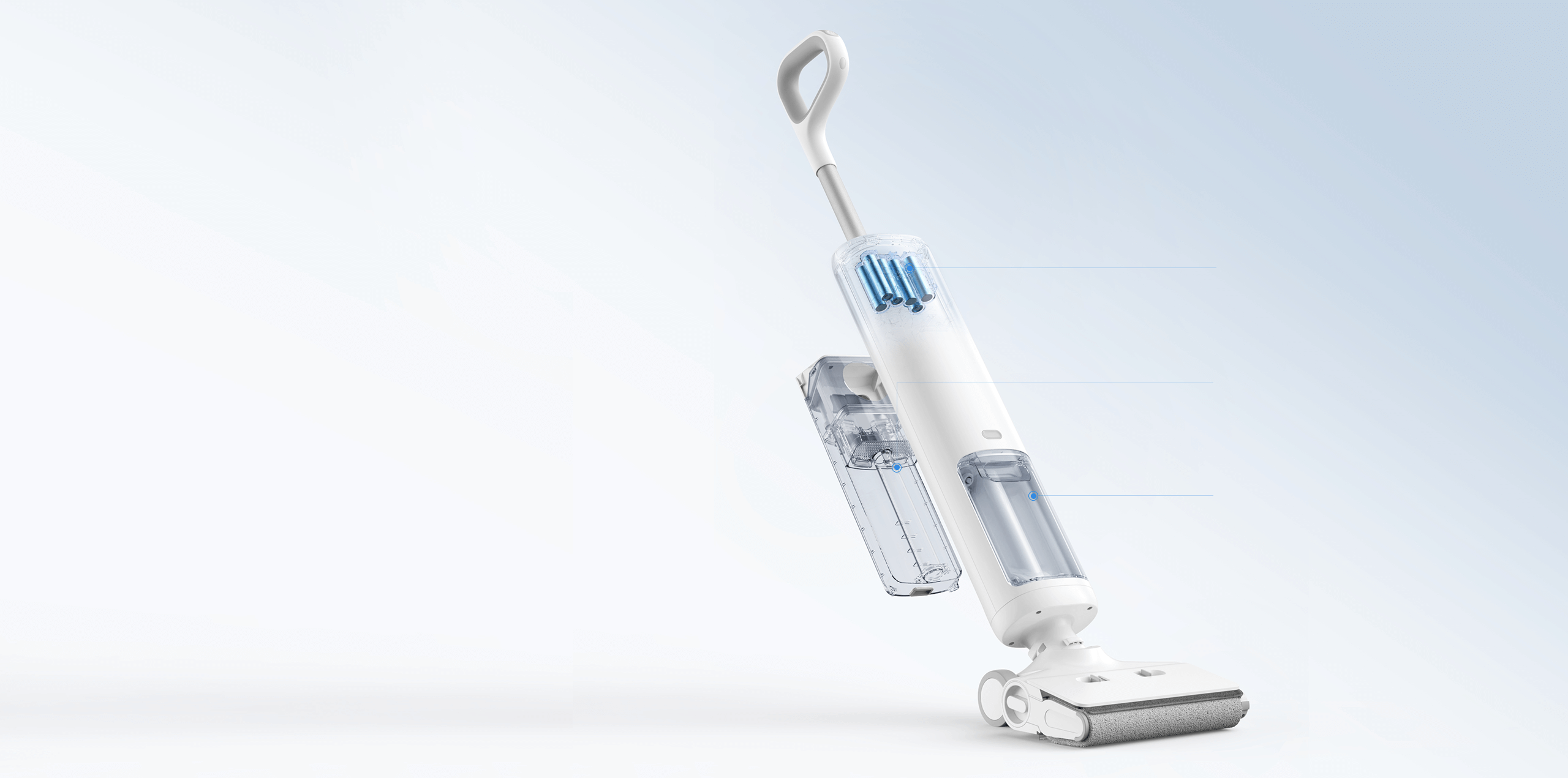 High capacity with long battery life No matter the size, clean your home in just one go
Clean the whole house in one go with a battery with a rated capacity of 3700mAh and 35 minutes of battery life*. The large capacity of the clean and dirty water tanks reduce the need for frequent filling and emptying.
Detail-orientated design More thoughtful features
Three cleaning modes
Automatic mode
"Smart adjustment Daily cleaning"
High-power mode
Kitchen floors Stubborn stains
Water absorption mode
Bathroom floors Accumulated water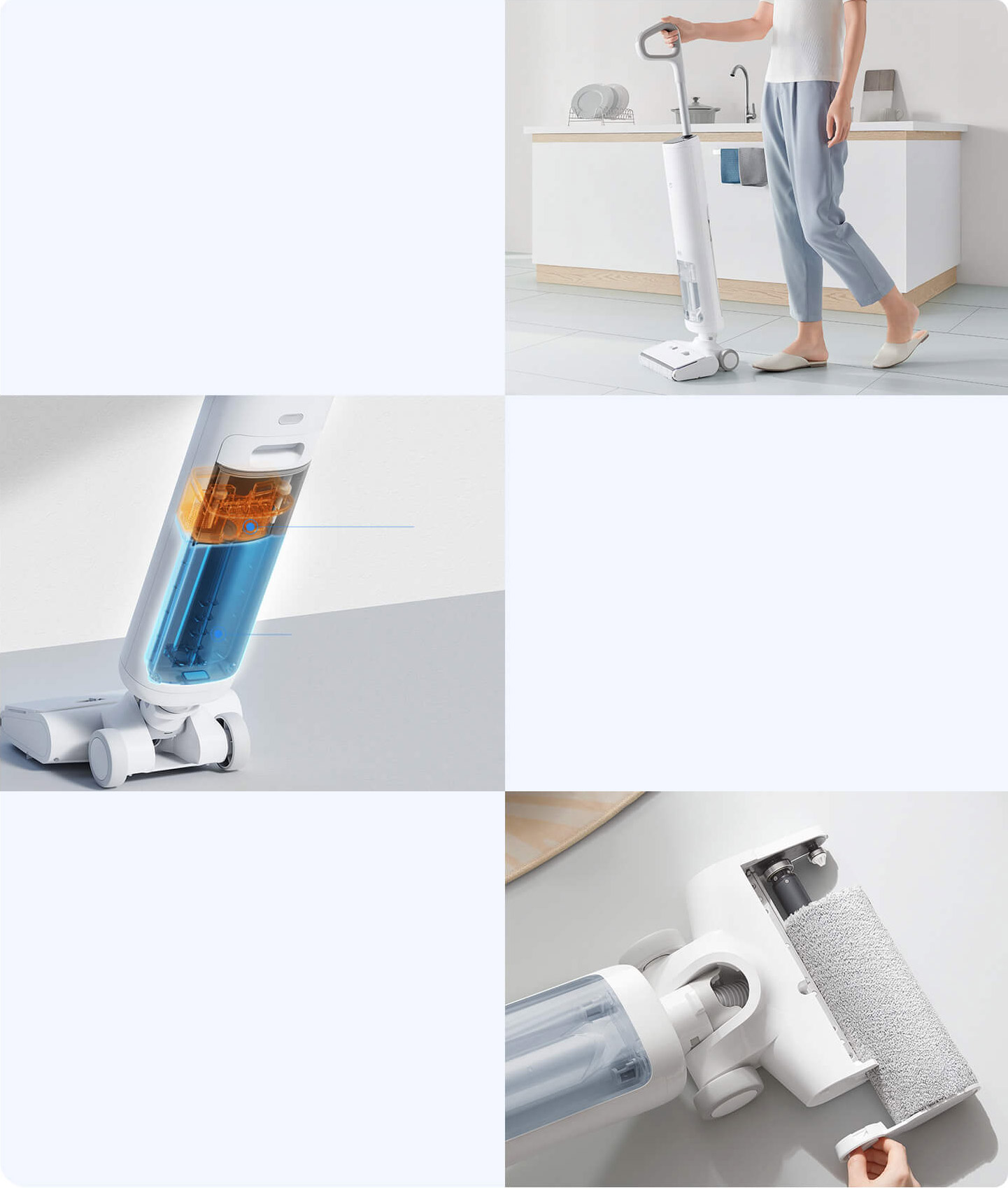 Stand to pause, tilt to continue
Smart pausing options to save time and go with the flow.
Separation of solids and liquids for easy cleaning
The dirty water tank's tiered design makes it simple to separate and empty.
Easily detachable roller brush for dedicated applications
Keep a spare roller brush cloth at hand for specific areas in your home.