27″ 2560×1440 QHD 16:9 HDR10 IPS 2K Monitor for Photo Editing

99% Adobe RGB Color Space with IPS Panel and Uniformity Tech for Screen-wide Color Accuracy

USB-C Connectivity with Power Delivery

Capture the Moment
The color accuracy and precision you need for professional results.

BenQ AQCOLOR technology delivers "Accurate Reproduction." This translates to the display of color precisely as it is intended to appear. Led by a color expert, the BenQ team took part in the ICC* and ISO** to establish color-related standards and implementation guidelines.
* International Color Consortium
**International Organization of Standardization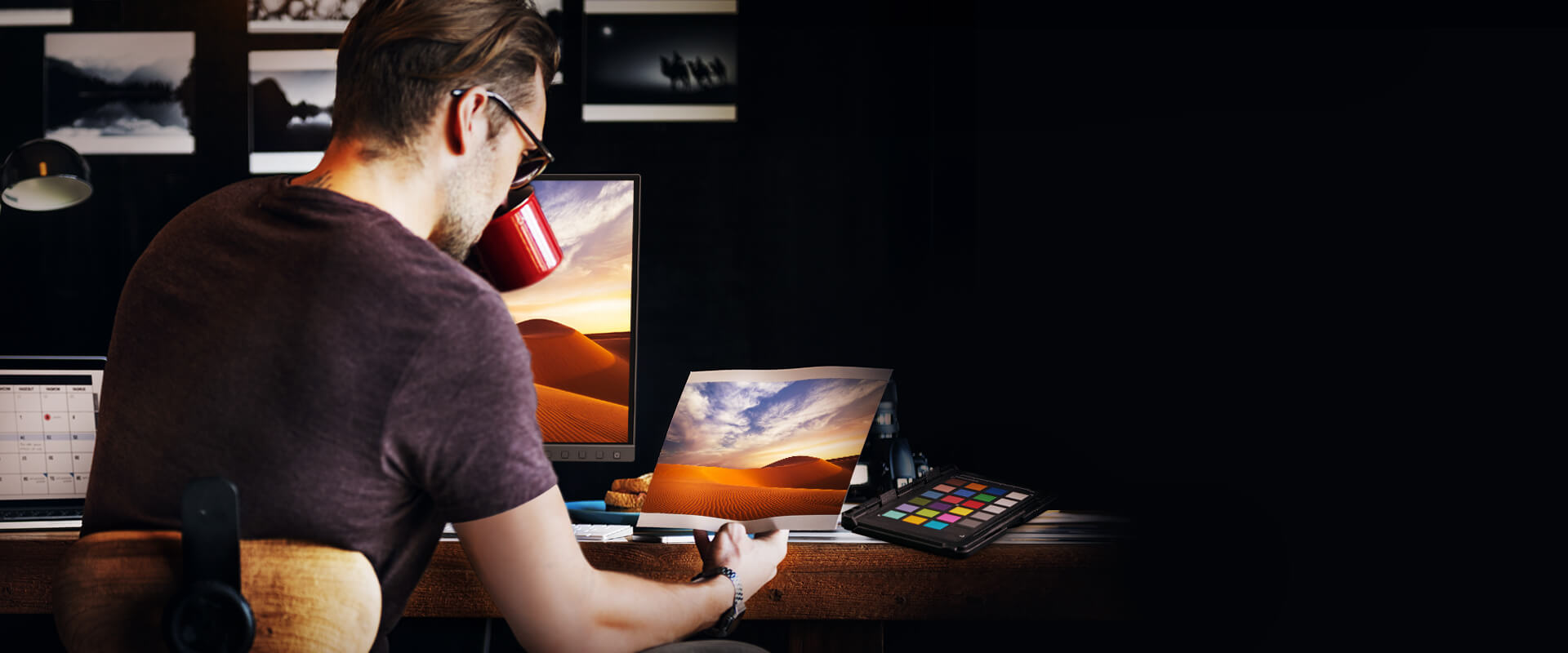 Industry Standard
Color Performance
BenQ is dedicated to absolute color accuracy. SW series displays deliver industry standard color performance for photo and video editing.
Access more than one billion colors, natural shading, and smooth color gradation with SW270C.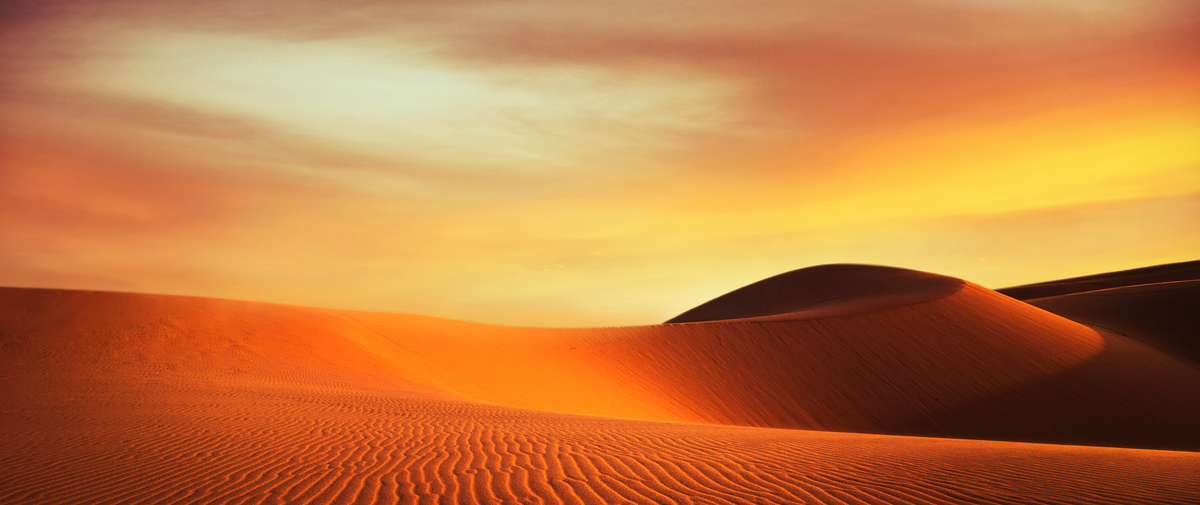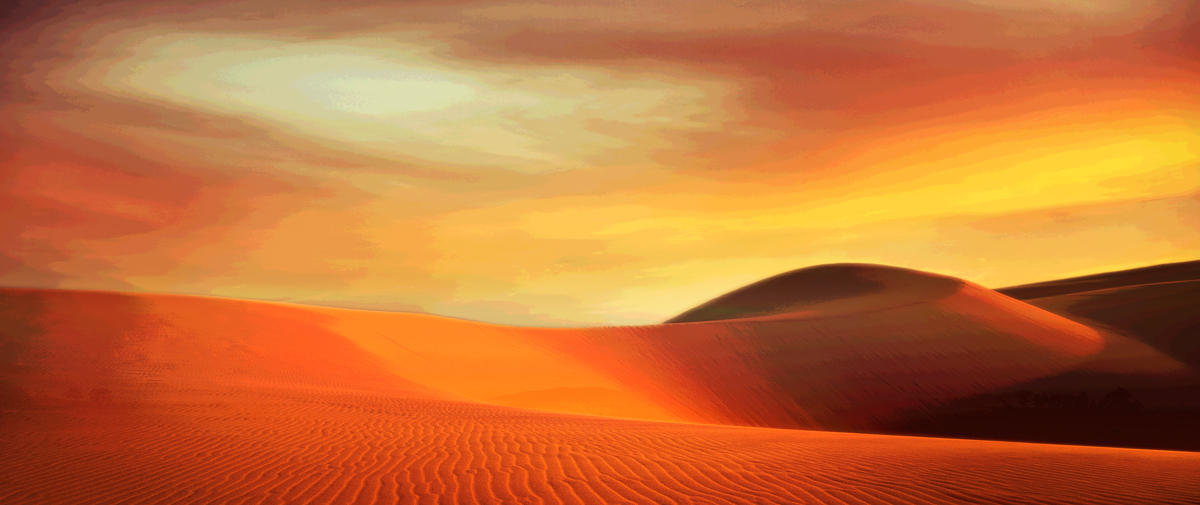 Adobe RGB color space offers broad color reproduction for shades of blue and green. This delivers more realistic color representation, particularly for outdoor and nature photography. SW270C also covers 100% sRGB and Rec.709, and 97% DCI-P3 and Display P3.
The 16 bit look up table (LUT) improves RGB color blending accuracy, resulting in impeccable color reproduction and Delta E ≤ 2 in AdobeRGB and sRGB color space renders the truest and most representative view of the original image.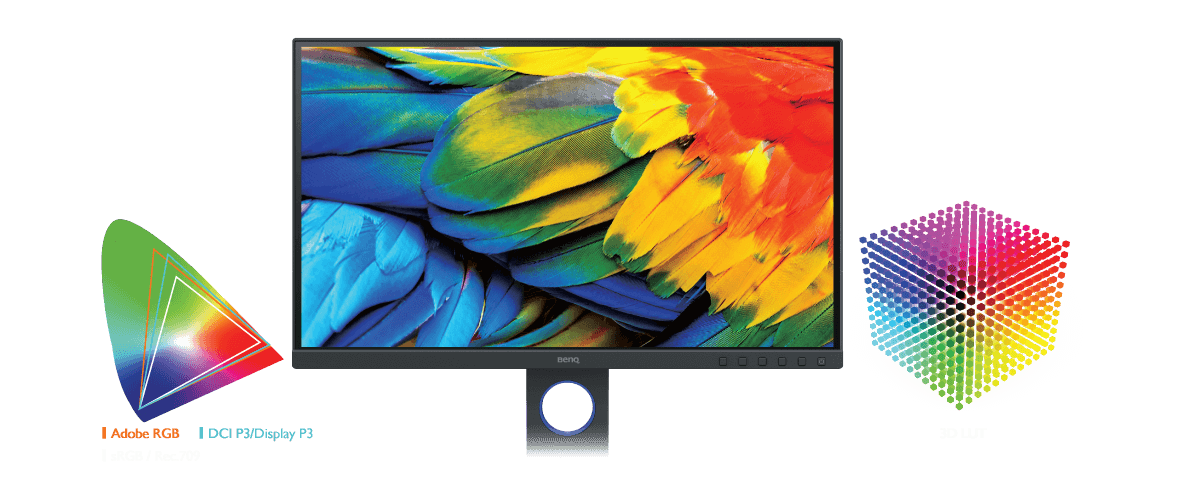 Surpassing industry color standards, BenQ has dedicated itself to achieving the highest level of color accuracy in every detail.
BenQ Uniformity Technology offers screen-wide precise color from corner to corner. This is accomplished by meticulously fine-tuning hundreds of sub-regions on the screen for balanced brightness and absolute confidence.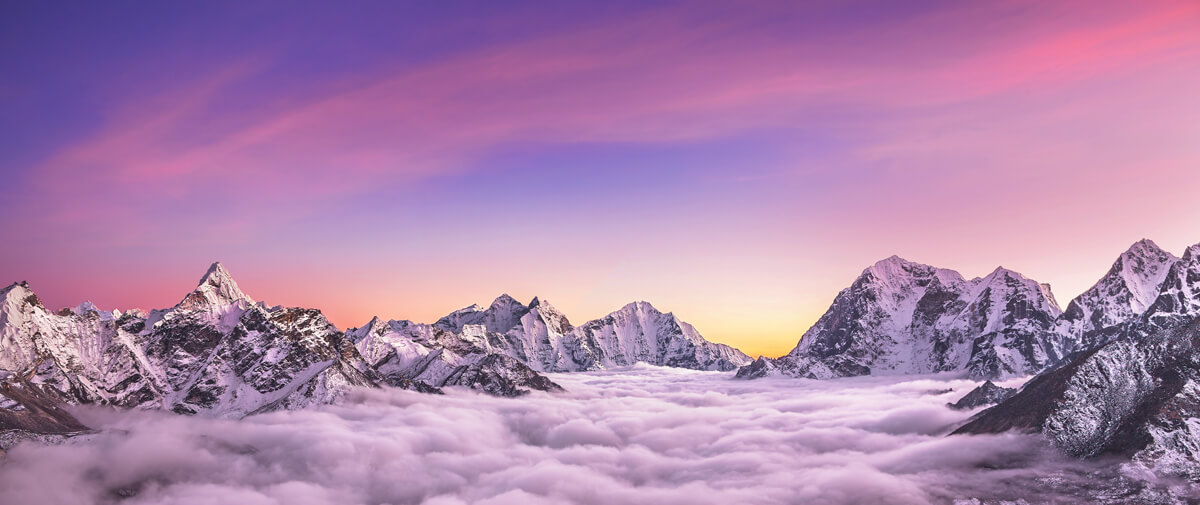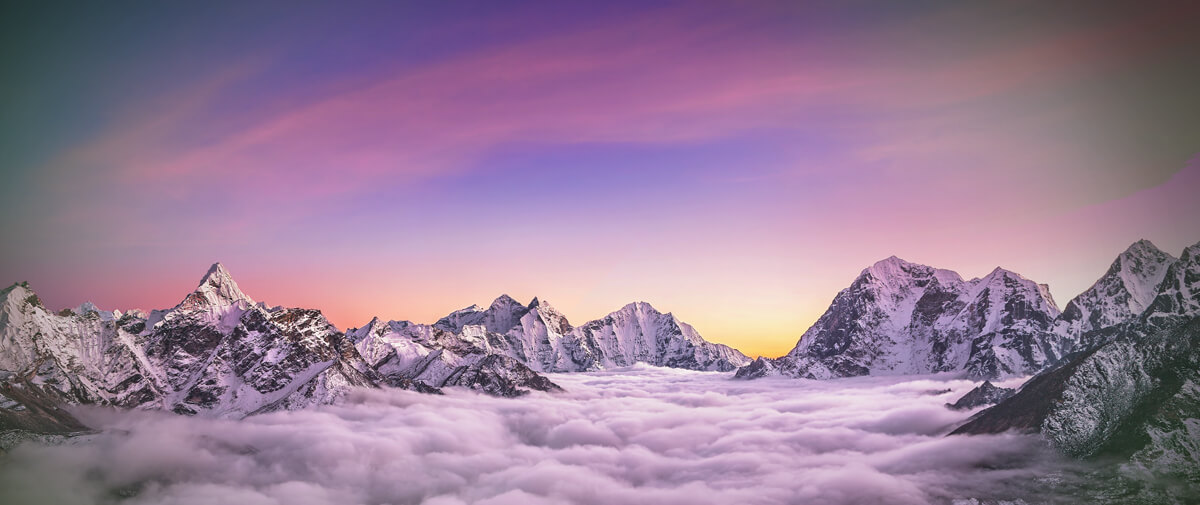 Multiple Monitor Consistency
BenQ ensures monitors from different production lines will display color at the identical level.
Photographers and videographers will perceive consistent colors when working on dual monitors.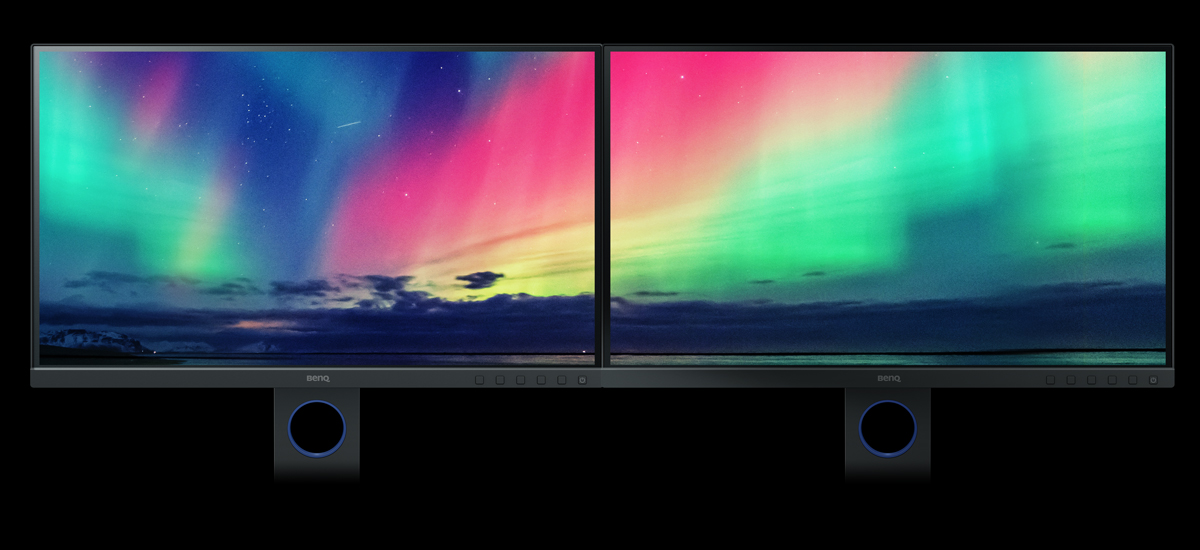 Hardware calibration allows you to adjust the image processing chip in the monitor without changing the graphics card output data. Images remain consistent with original copies without being affected by graphic settings.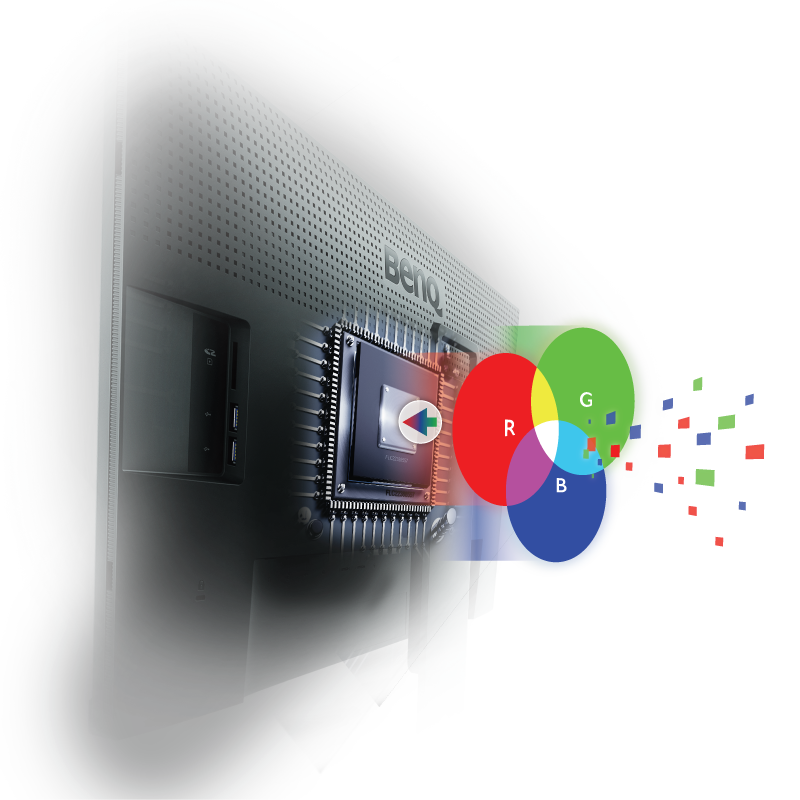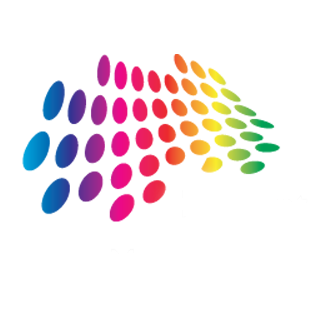 Palette Master Element Calibration Software
With Palette Master Element software and a calibrator, you can tune and maintain color performance to its optimal state.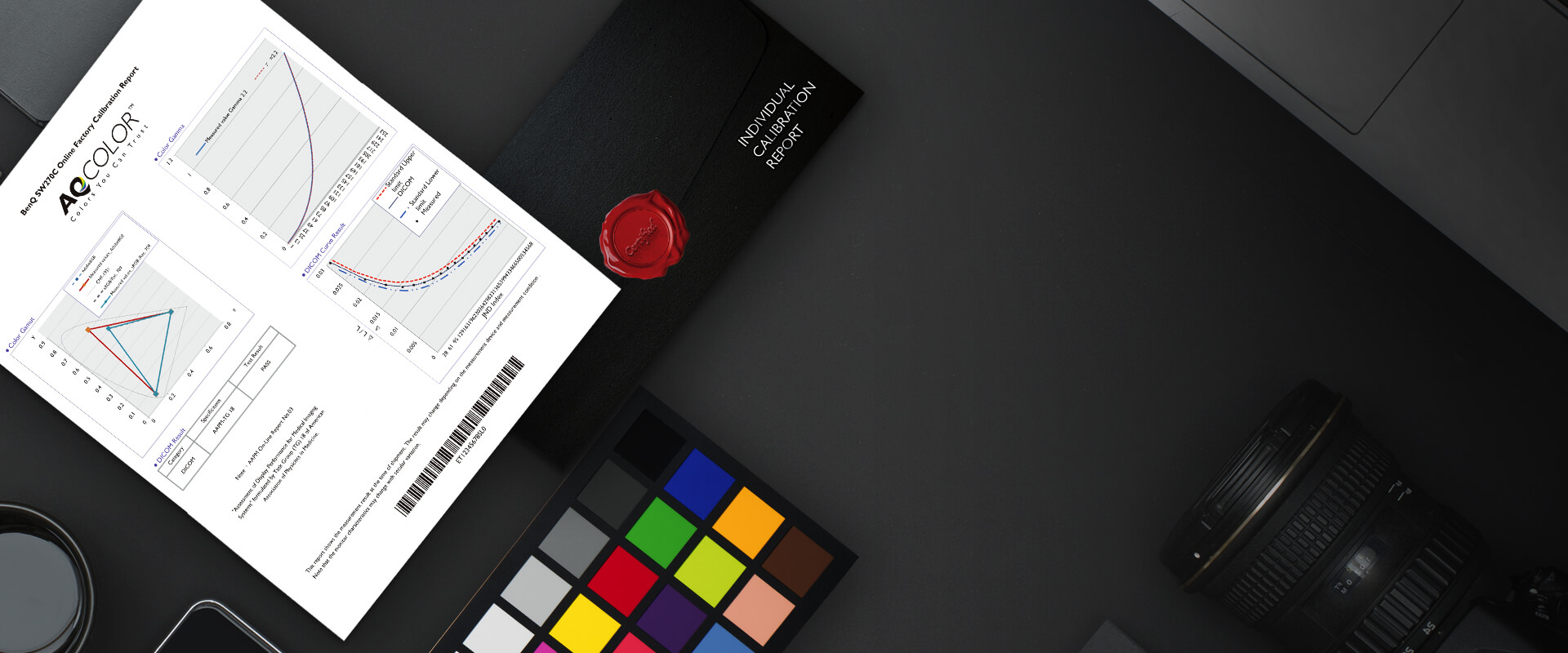 Factory Calibrated for
Out-of-the-Box Color Accuracy
Each SW270C is individually calibrated for precise Delta-E and Gamma performance. Average Delta E≤2 in both Adobe RGB & sRGB color spaces assures absolute color precision and accurate representation of original images.
*Calibration eliminates slight color performance variations between individual panels of the same model. So, the calibration data of each report will vary slightly from reports from other displays of the same model.

Calman Verified and Pantone Validated
SW270C earns Calman Verified status and is Pantone Validated.
Creative professionals demand excellence, and BenQ delivers.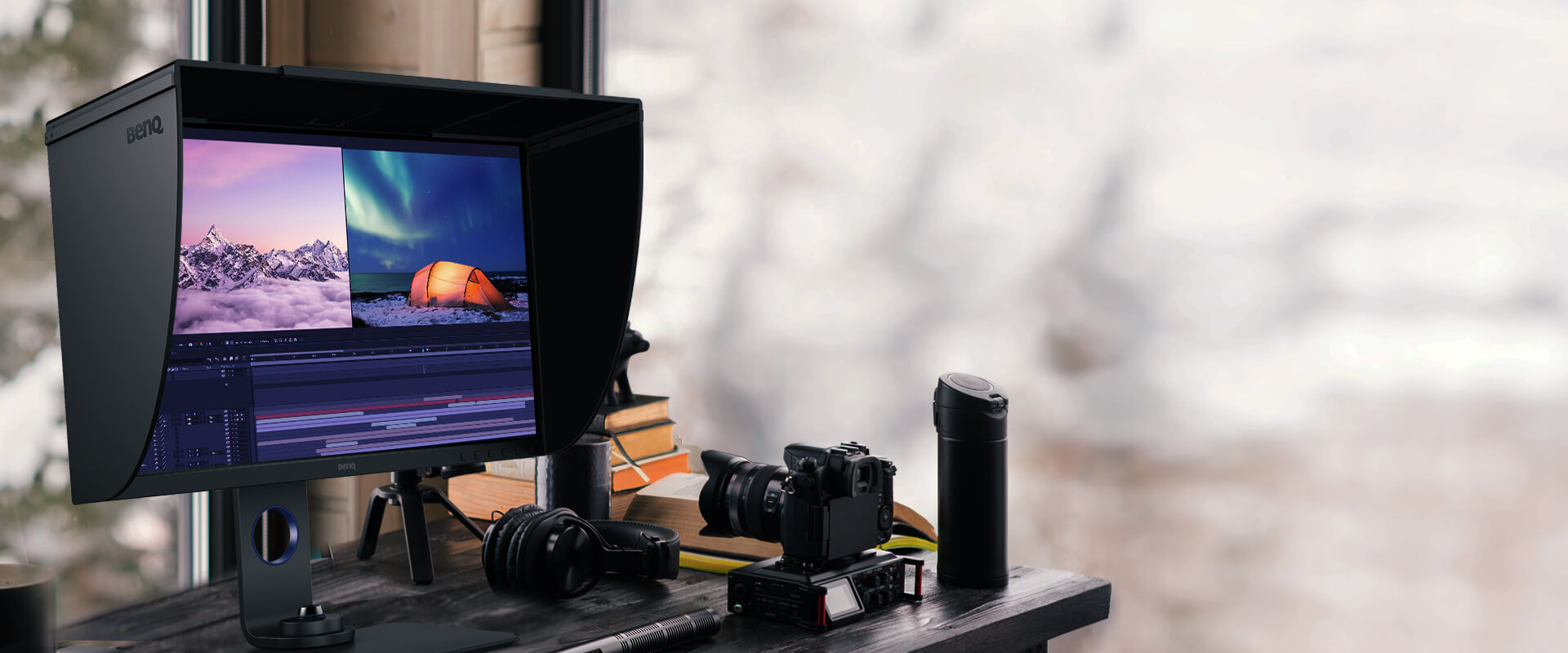 Refined Video-Editing Results
Digital photography requires precise, refined tools. SW270C helps pros get the best results with HDR support and multiple video formats.
High Dynamic Range (HDR )
SW270C is equipped with HDR10 technology. Videographers can preview the HDR effect of the video content during the editing process for the best results.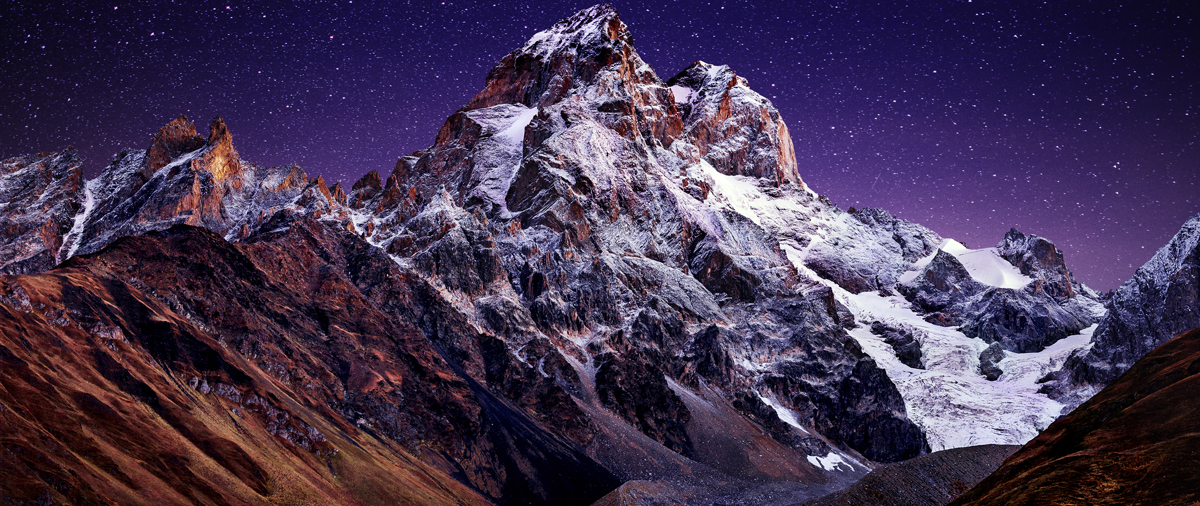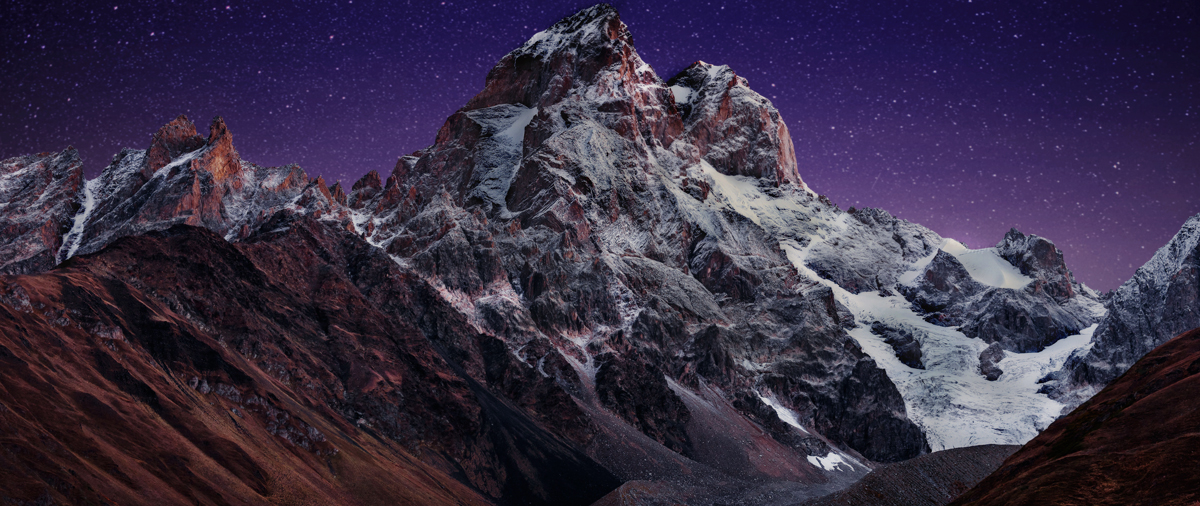 Preview video without pulldown or distortion. SW270C supports 24P/25P film content shown at native cadence for seamless display.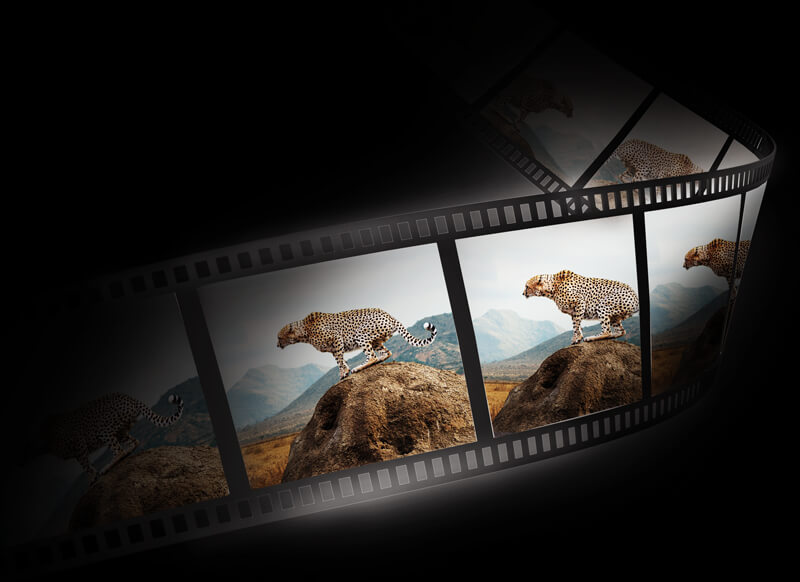 Third Party Video Calibration Software Supported
SW270C supports the world-leading video calibration software Calman and LightSpace. Users can adjust the 3D LUT for image accuracy and consistency.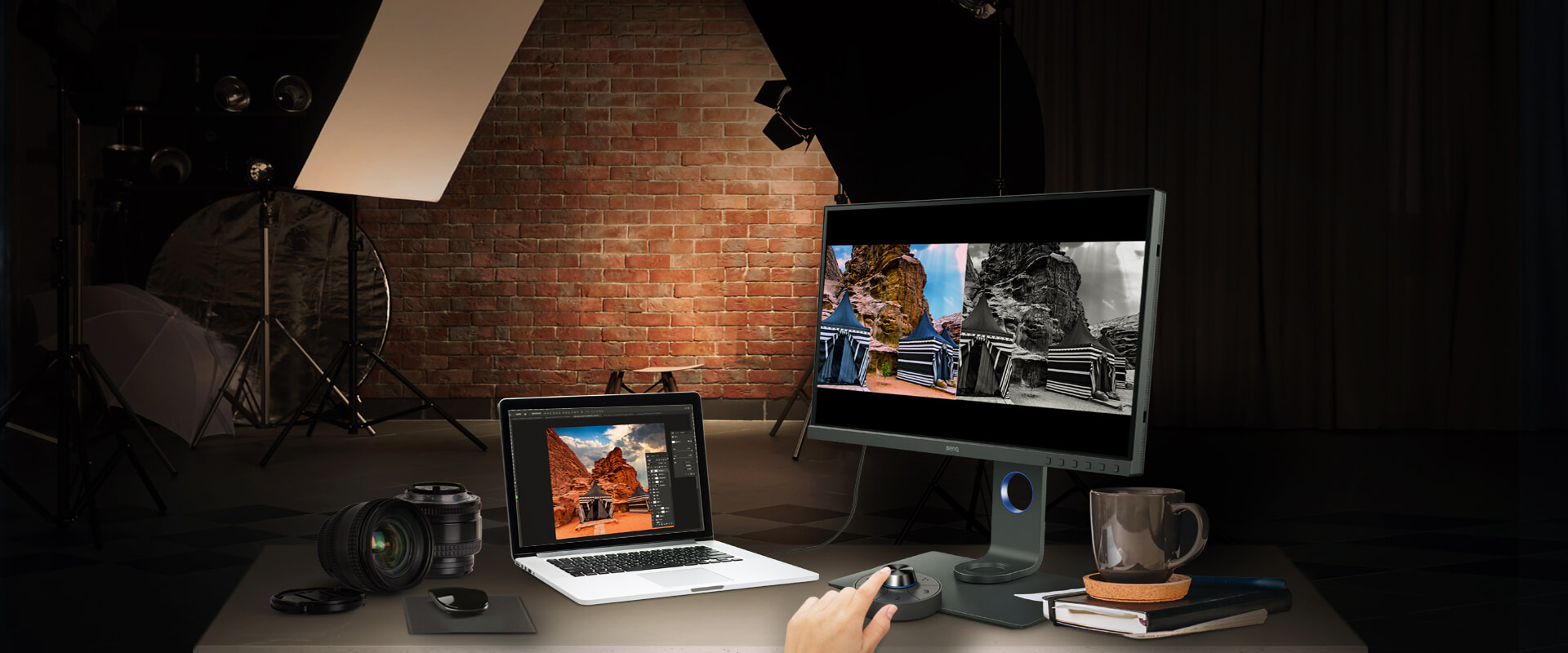 BenQ professional productivity and efficiency boosts simplify photo retouching and video editing.
USB-C Port
USB-Cᵀᴹ port provides high-speed video/audio/data transmission and power delivery with a single cable.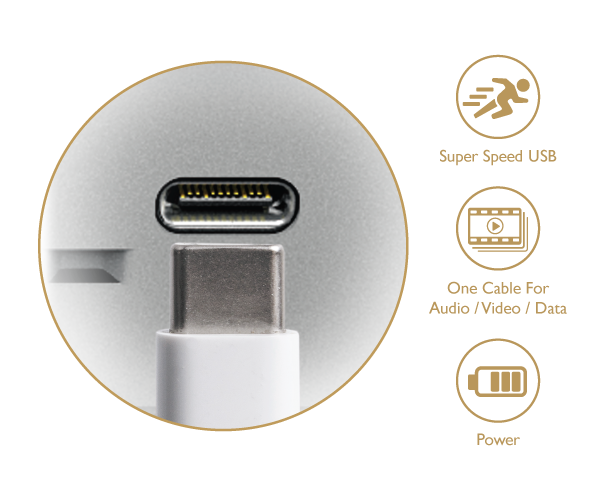 *The transmission rate of USB-C™ can vary. *USB-C is compatible with Thunderbolt 3. *Please make sure your laptop's USB-C port supports DisplayPort Alt mode. * Please make sure the purchased cable is certified by USB-IF and is full-featured with power delivery and video / audio / data transfer functions.
Shading hood
SW270C includes a detachable shading hood to reduce screen glare from ambient lighting for superb color accuracy.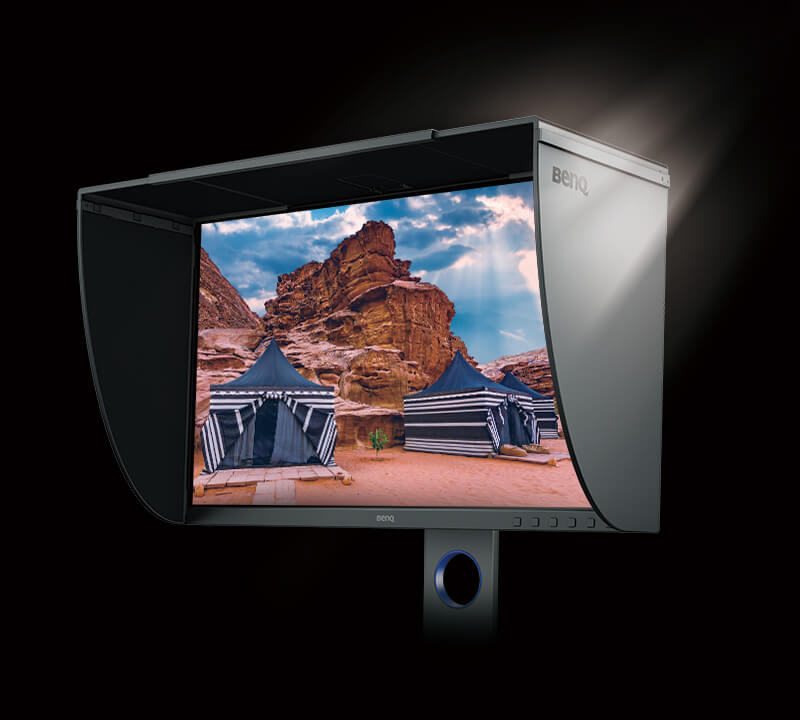 Advanced Black & White Mode
Choose from three different black and white preview presets to preview your photos in before you edit in your photo processing program.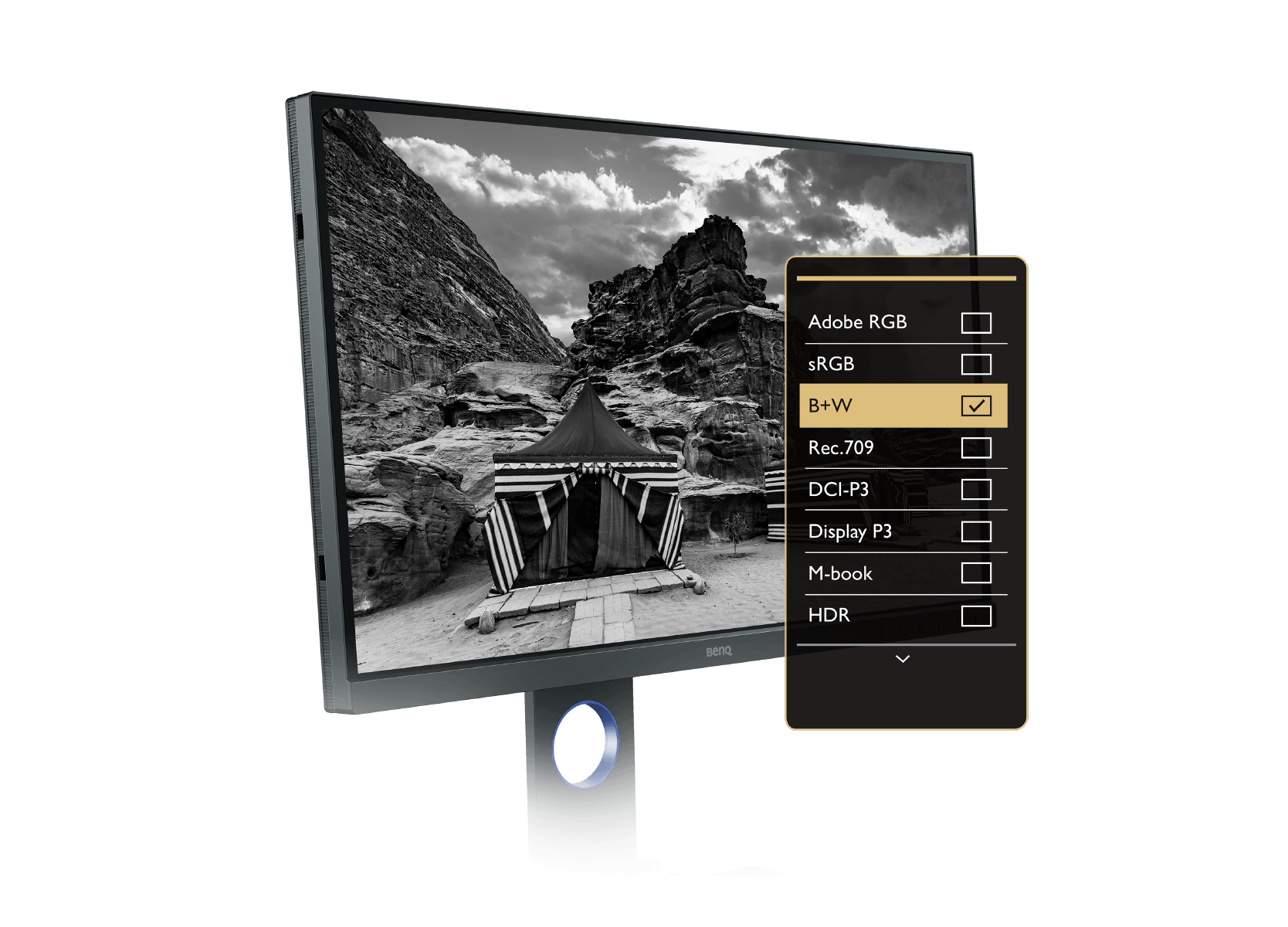 Switch between Adobe RGB, sRGB, and Black & White modes effortlessly. Set the buttons to other modes or OSD settings for visual editing.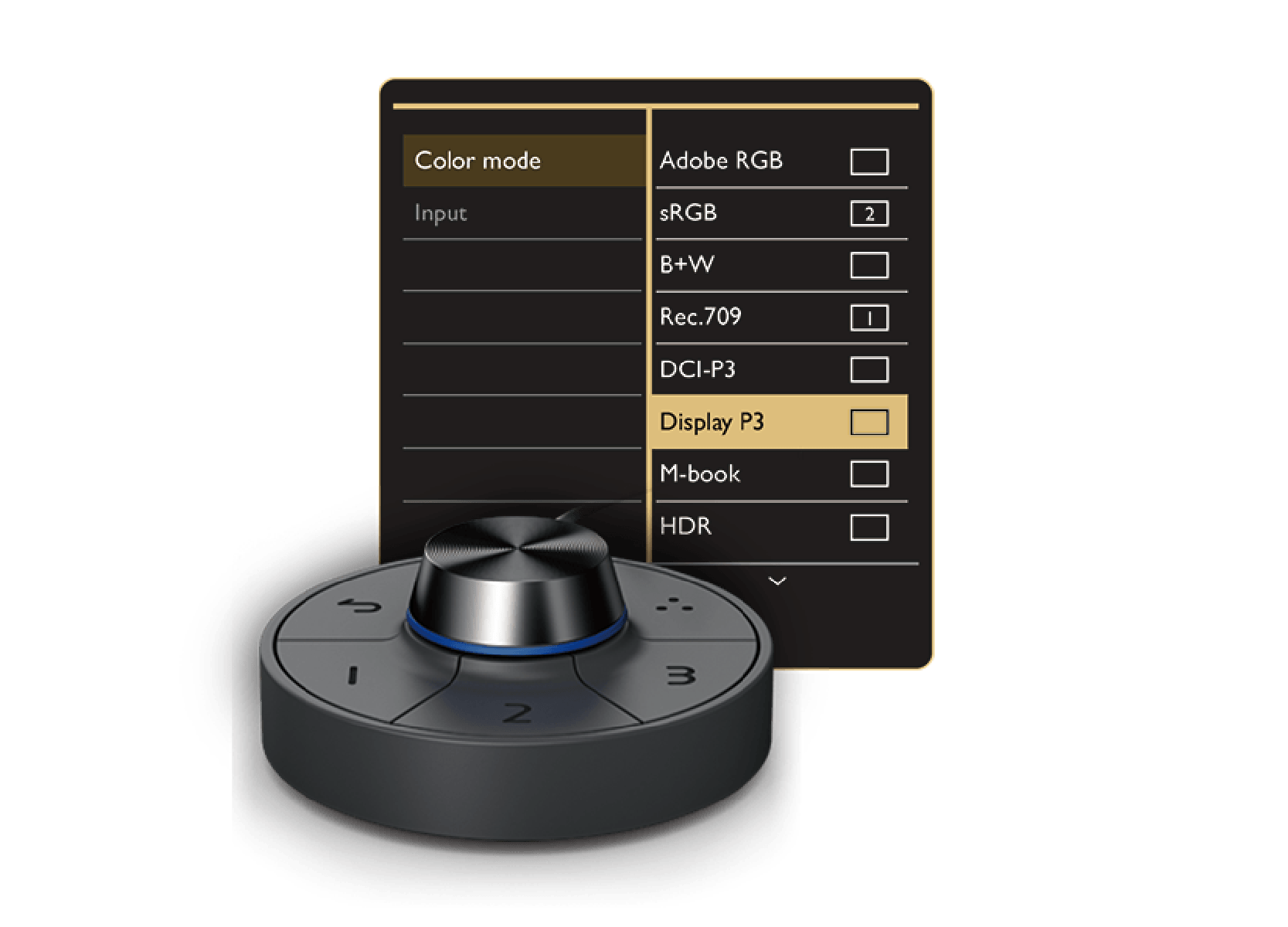 GamutDuo enables you to view content side-by-side in different color spaces for comparison in photo editing.