Xiaomi Smart Air Purifier 4
Breathe clean, breathe healthy
20m² large room purification in approx. 10 minutes
Smart control
|
OLED display

32.1dB(A) low noise*
Filter replacement reminders
48m² large* effective coverage area
99.97% filtration of 0.3μm particles*
Dust and pollen filtration
Air is filled with invisible pollutants that pose a risk to your health
Impressive CADR Purify a large 20m² room in approx. 10 minutes
Xiaomi Smart Air Purifier 4 has a Particle CADR of up to 400m³/h*, able to deliver 6660L of purified air per minute*, and with 360° all-round air intake, whole-room air purification is effortless.
Able to purify a 20m² room in approx*
Effective coverage area of
Three-in-one filtration 99.97% elimination of 0.3μm particles*
All-day protection for those who suffer from rhinitis and allergies. Xiaomi Smart Air Purifier 4 protects your respiratory health by keeping the air in your home clean and safe to breathe.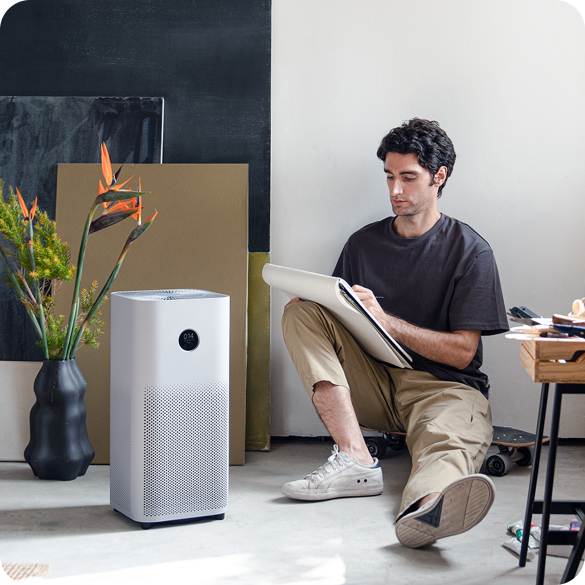 Protection for those prone to allergies
Pollen filtration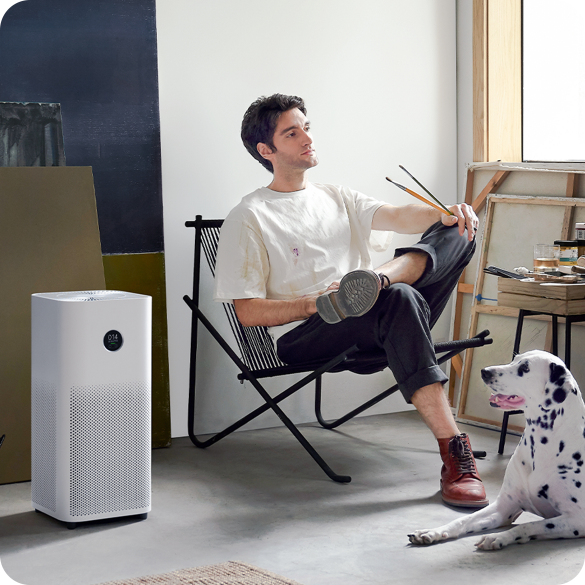 A hero for animal lovers
Pet hair and dander filtration
High-quality activated carbon Odour elimination for lasting freshness
Activated carbon has a high adsorption rate and effectively removes common harmful gases such as VOC from your home, as well as eliminating odours to keep your air fresh.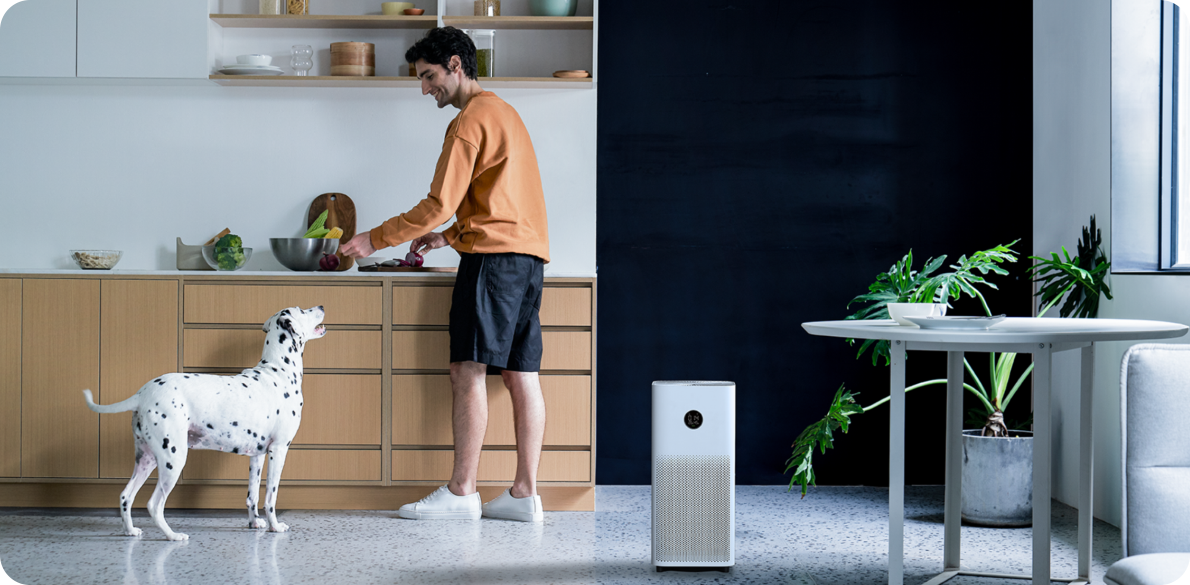 Negative Air Ionization helps keep your home fresh
Your purifier releases negative ions to keep the air fresh, helping you stay refreshed after a hard day's work.

Just one filter for up to one year's usage Everyday freshness with a long-lasting filter
The filter is highly efficient with a large surface area and high content of high-quality activated carbon. Long-lasting filter performance means less replacements, with one filter lasting 6-12 months.
Expanded area of high-efficiency filter*
High-quality activated carbon content*
Filter replacement reminders
Link to the Mi Home/Xiaomi Home app and simply change your filter when recommended
One-touch Auto Mode Effective, hands-free purification
Sensitive high-precision laser sensors monitor changes in air quality. High-efficiency purification in Auto Mode — your purifier monitors real-time air quality and automatically adjusts purification speed.
High-precision laser sensors
Detect particles as small as 0.3μm
Smart control Keep your home fresh when on the move
With support for smart control, ensure that you always return to a home filled with clean, fresh air. Use the Mi Home/Xiaomi Home app from your smartphone to enable purification when away from home.
Voice-control support
Activate your purifier with your voice*
Ok Google, Turn on the Air Purifier
Alexa,Turn off the Air Purifier
Real-time air quality with the OLED display
Intuitive indoor air-quality data with the real-time PM2.5 display and colour-coded indicator. Adjust your purification settings with the simple touch control buttons, one light touch to fulfil your air-quality needs.

Fresh and clean

Low pollution

Moderate pollution

High pollution
Low-noise 32.1dB(A)* Night Mode For a good night's sleep
Switch to Night Mode to turn off display luminance for no-glare, no-noise purification. Your purifier will keep air circulating, providing you with the perfect environment for some undisturbed shut-eye.
Easy-clean air ducts Clean your purifier from the inside out
Unscrew and remove the grille for easy access to the fan blades and air ducts. Easy cleaning for the inside of your purifier to prevent secondary pollution.
*Make sure the device is switched off before taking any of the following actions.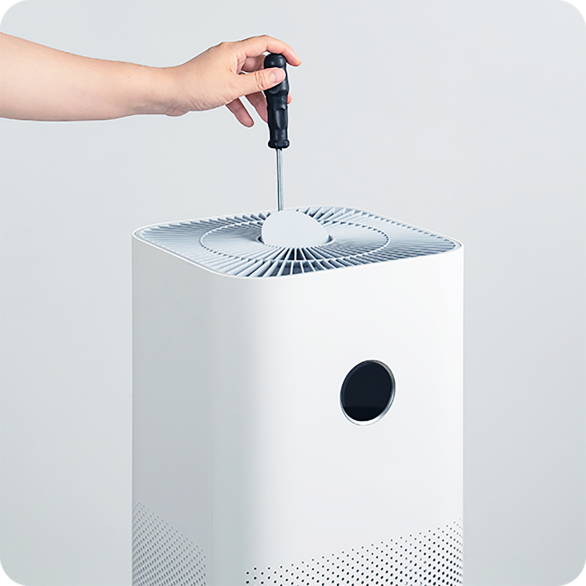 Step 1
Unscrew and remove the grille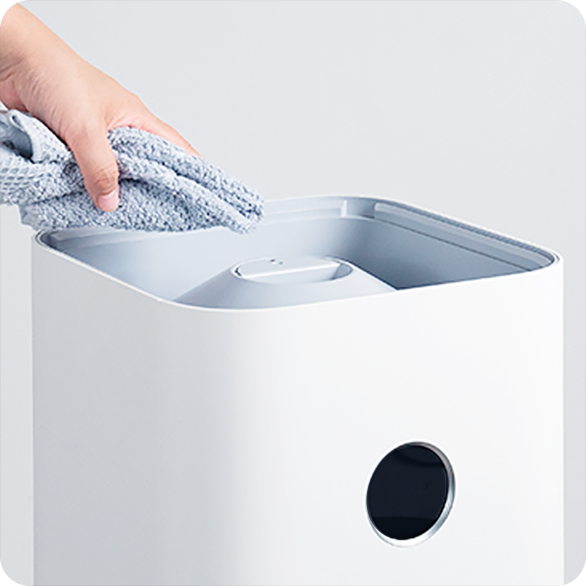 Step 2
Using a soft cloth, clean the air ducts and the fan blades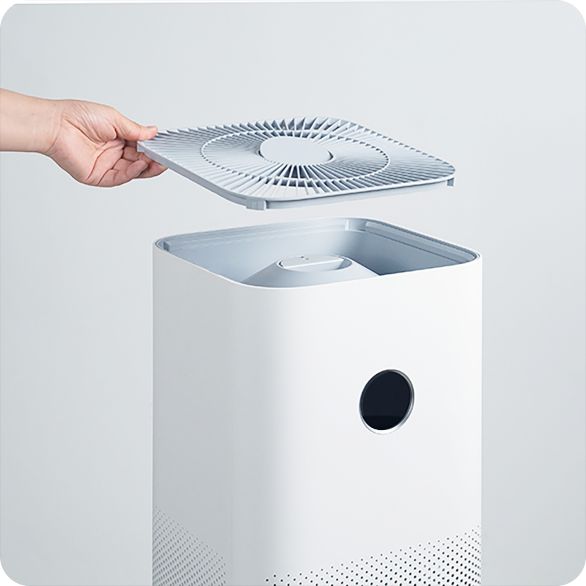 Step 3
Screw the grille back into place
Pick it up, put it down Compact and portable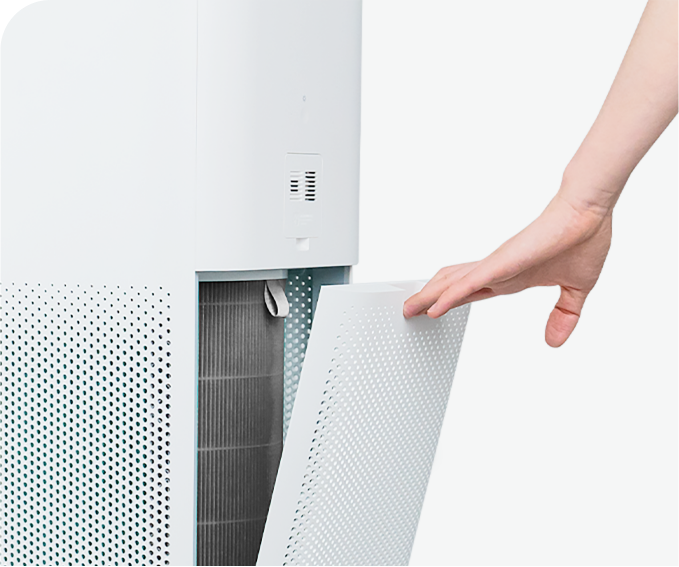 Easy open and close
Magnetic-door design
Durable
Weather-resistant ABS body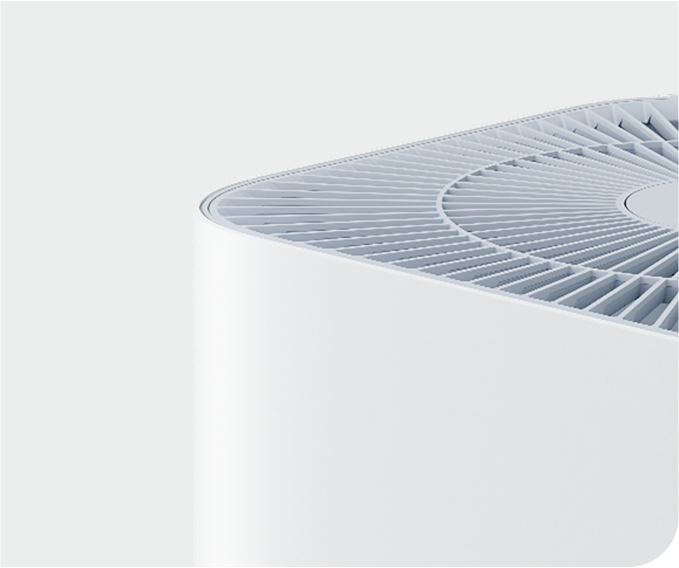 The difference between Xiaomi's High Efficiency Filter and conventional HEPA Filter
Combining two filter technologies: Electrostatic charge and mechanical filtration, Xiaomi's High Efficiency Filter media can remove 99.97% of airborne particles of 0.3 micrometers in size and traps dust, PM 2.5, pollen, pet dander, smoke and tiny particles. Compared to a conventional HEPA filter, Xiaomi's High Efficiency Filter allows the air purifier to generate less noise and consume less energy by allowing more airflow to pass through the filter all the while keeping the same cleaning efficiency.
Xiaomi's High Efficiency Filter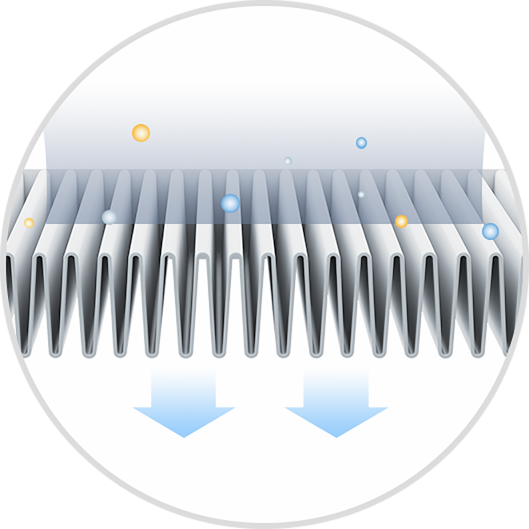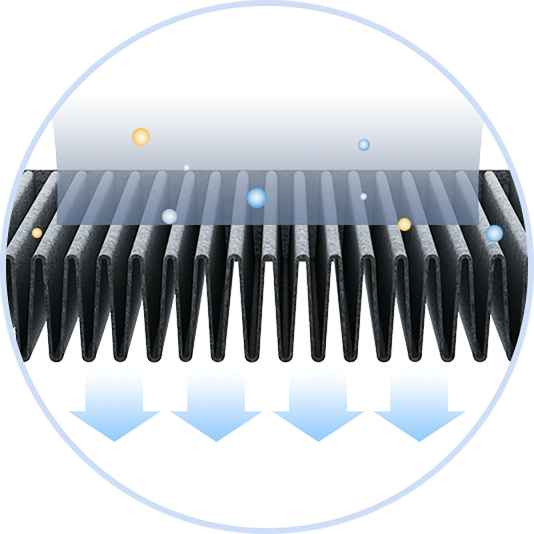 HEPA filter is made of dense fiberglass to trap particles, which means that less clean air get through the filter.
Xiaomi's filter integrated melt-blown PP fibers with electrostatics technology equipped with bigger fibers space, which enables a large volume clean air to get through the filter.


Large volume air is forced to get through a dense HEPA filter, requires higher fan speed, which will generate higher noise.
Less dense fibers filter is easy to have the air passed even in a high speed, which results in much lower noise.

Higher energy consumption

In order to get more clean air, HEPA filter requires the motor to run at a higher speed, which causes higher energy consumption.
Thanks to a less dense fibers filter, Xiaomi's filter consumes less energy to achieve the same volume clean air.