Deerma Mite Remover CM1300
Deerma vacuum cleaner handles dust and mites perfectly, allowing you to create a clean, healthy environment in your home. With a speed of 8000 shocks per minute and effective UV irradiation, you will easily get rid of allergens. The light weight and long cable ensure exceptional freedom and comfort. The CM 1300 is also equipped with 2 tapping motors and 2 PCB modules, which, together with both front and rear tapping, guarantees increased efficiency. And that's not all! Additional brushes allow the vacuum cleaner to be used in different ways, making it extremely versatile and multifunctional.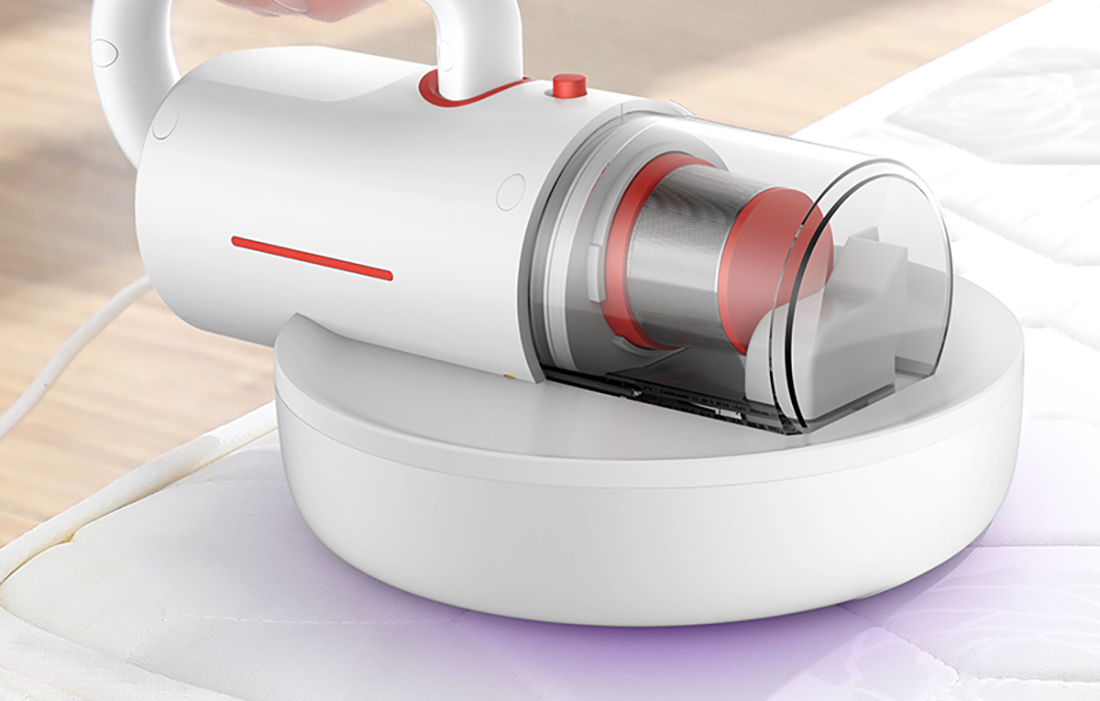 2 in 1 – even more possibilities
The Deerma CM1300 is actually 2 devices in 1! It can serve as a convenient handheld vacuum or as a reliable dust mite remover. With no effort at all, you can adapt this practical product to your needs and thoroughly clean your entire home. You can also easily use it to clean the interior of your car. This multifunctional device will surprise you with its many applications!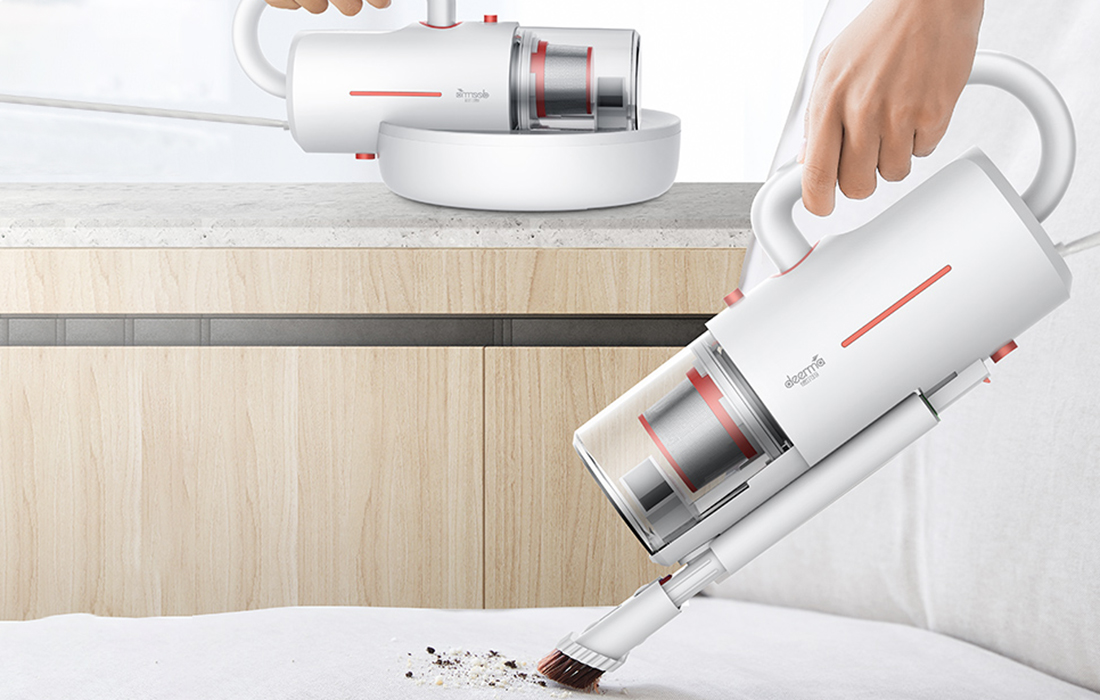 3 interchangeable brushes for special tasks
In the set you will find 3 interchangeable brushes that will allow you to comprehensively clean your home. The vibrating UV brush will be your reliable ally in the fight against mites. The wide brush will draw in dust and debris in no time. The flat 2-in-1 brush is perfect for cleaning uneven or hard-to-reach areas, such as keyboards and cavities on couches, armchairs and beds. No dirt can hide from you – with the additional brushes of the CM1300, you can easily find it and clean it.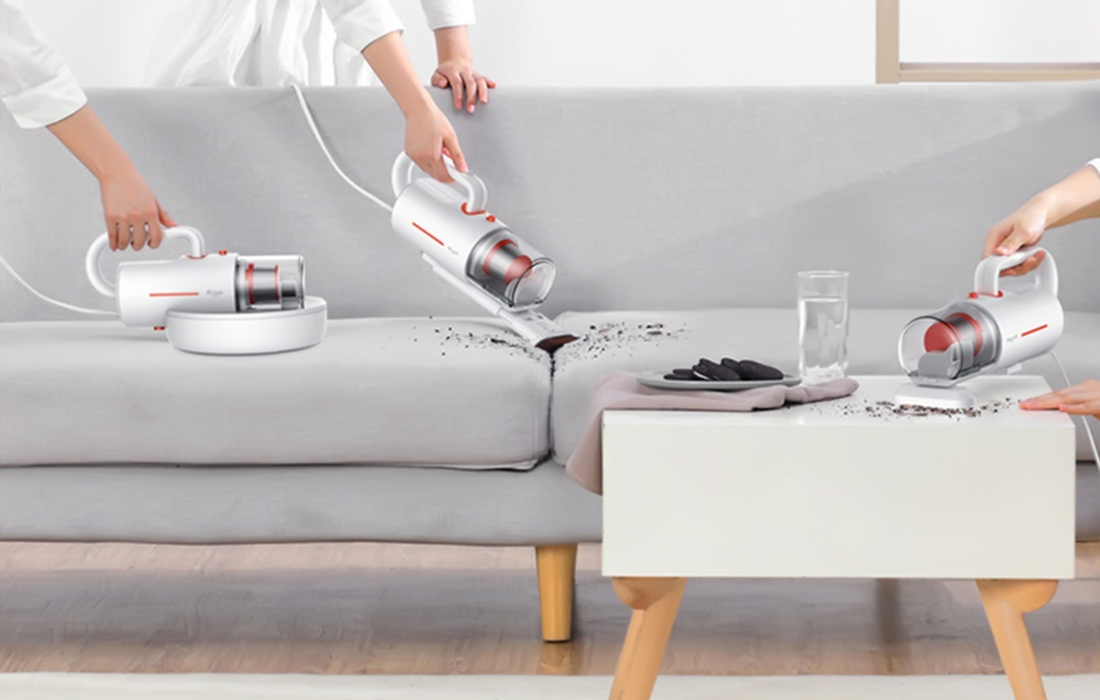 The power of UV light
 
What makes the CM1300 so effective against mites? A top-quality UV lamp that exposes and penetrates materials with 253.7nm rays to remove allergens. It is effectively protected by a special cover with 3 rows of honeycomb-likecutouts. Moreover, the intelligent infrared sensor automatically turns off the lamp when the vacuum cleaner is away from the surface of the to-be-cleaned objects, thus preventing unnecessary emission and leakage of UV light, as well as protecting the user's skin and eyes.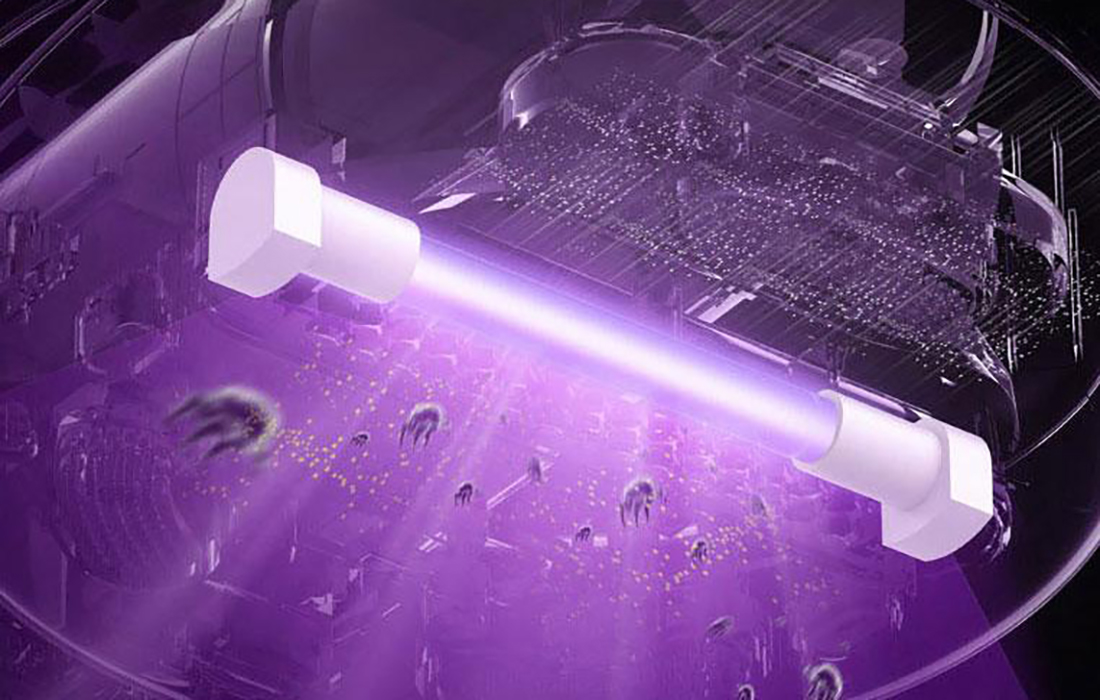 Win the battle against dirt

Another advantage of the vacuum cleaner is its efficient DC motor. It provides a suction power of up to 7 000 Pa in "Normal" mode and up to 10 000 Pa in "High" mode, thanks to which it effectively gets rid of dirt. Mites or crumbs – thanks to CM1300 you will quickly forget about them.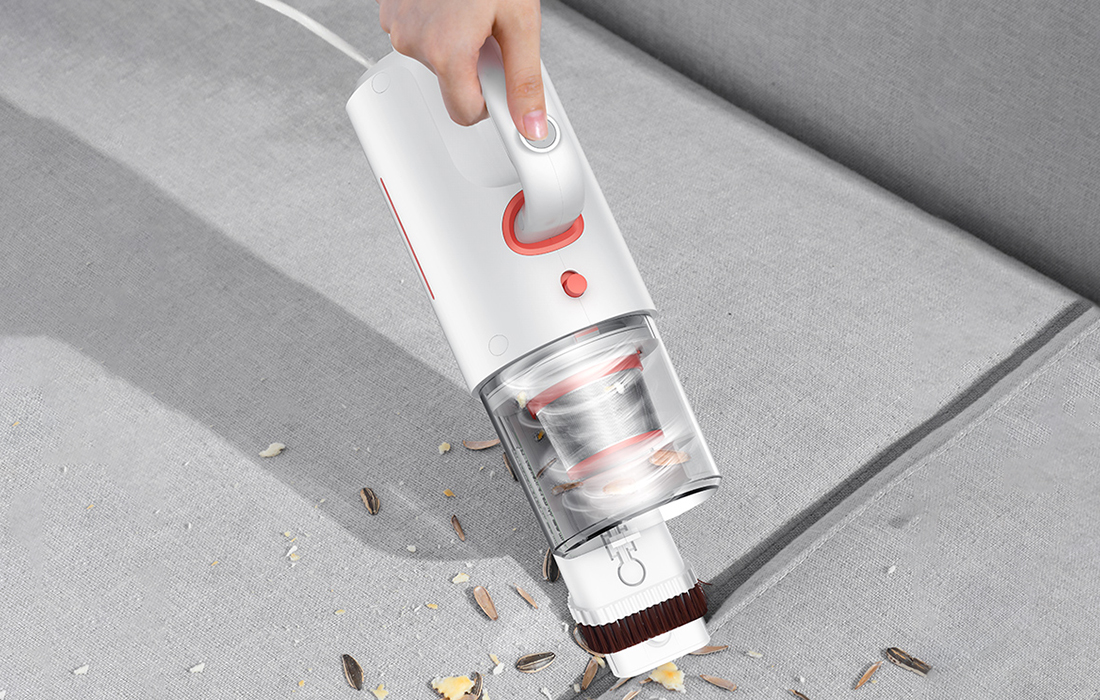 Effective filtration

With the CM1300 you will effectively take care of your health. Cyclonic filtration and HEPA effectively neutralize dust and other allergens. Both the filter and the waste container can also be easily and conveniently washed. All this makes using the device clean and safe.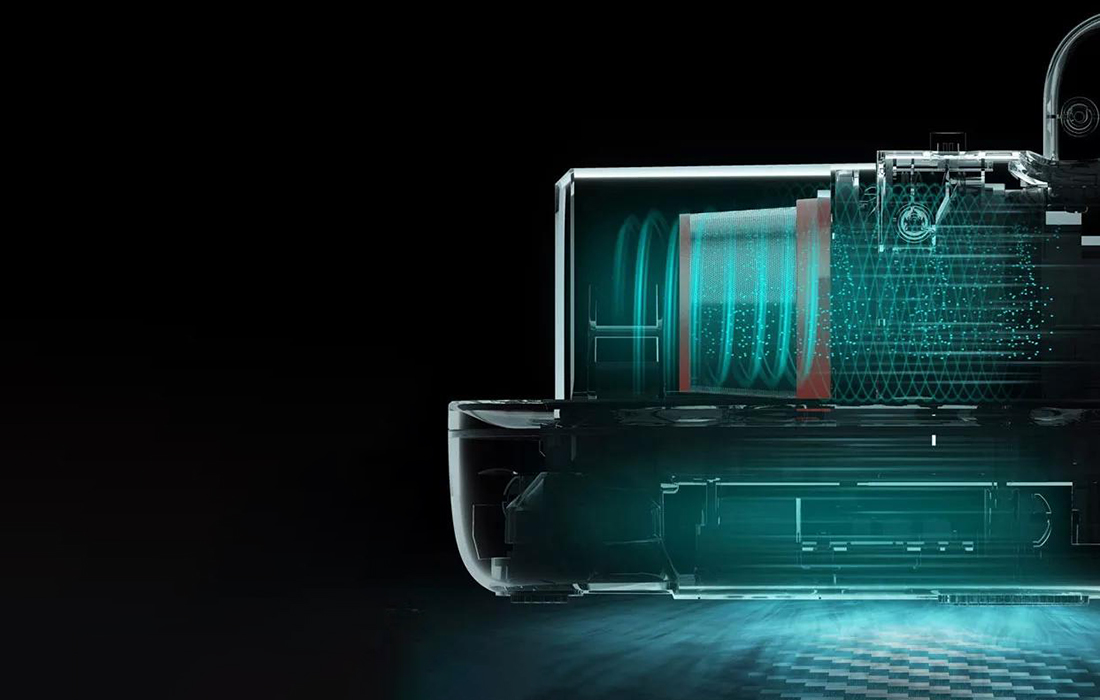 Easy to use

Operation of the device is extremely simple. With just one button you can turn the CM1300 on and off. The practical button on the bottom of the machine allows easy and convenient brush changes. You can also quickly and conveniently disconnect the dust cup for emptying or washing.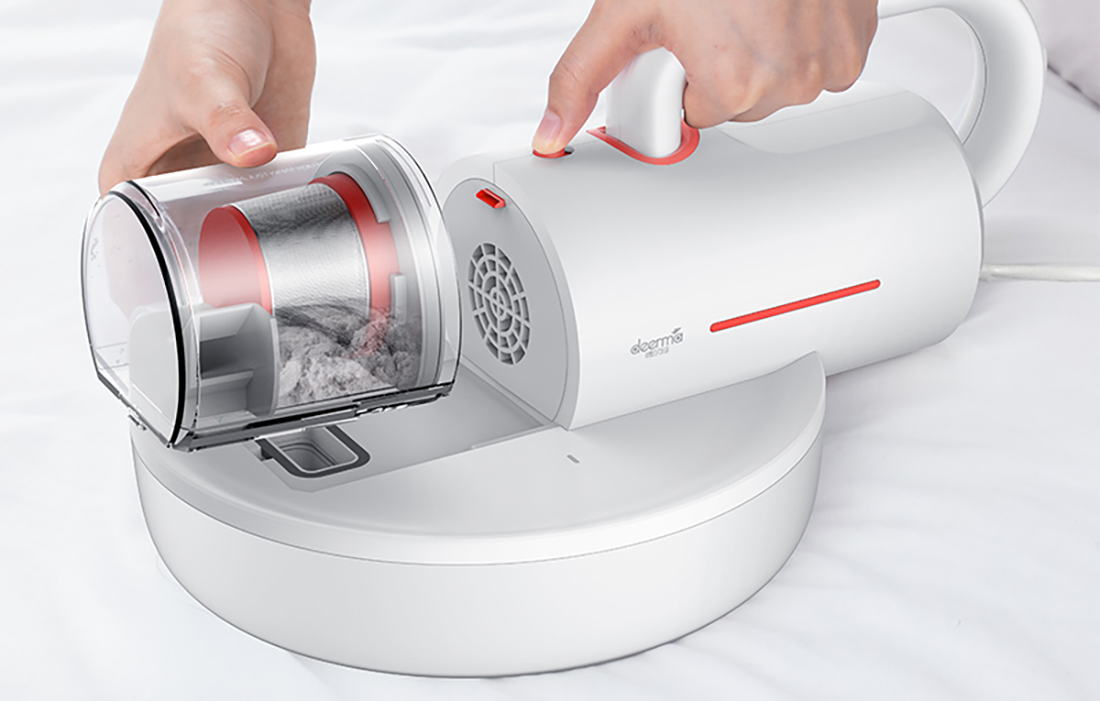 Lightweight and handy

The vacuum cleaner is extremely small and lightweight. Its total weight is 1.85 kg and the main module weighs only 1kg – as much as 3 small apples! Thanks to this, moving the device from place to place is not even a problem. You can easily bring it up to the floor or pick it up to vacuum the ceiling. It fits perfectly in your hand and guarantees unparalleled comfort. Forget about cables that are too short for your own flexibility – the CM1300 cable is 4.2m long and gives you the freedom you need.