Product parameters
Product name: Mijia Faucet Water Purifier
Product model: MUL11
Product size: 145mm x 54mm x 71mm
Net weight: 537g
Iodine adsorption value: ≥1000mg / g
Activated carbon accuracy: 50-100 mesh
Filtration accuracy: 0.1μm
Applicable water temperature: 4 ° C-38 ° C
Working pressure: 0.1-0.4MPa
Executive standard: Q / BJZMK001 7-2020
Note: regular cleaning and replacement of filter element
Packing list:
Body x1
Filter element x4
Thread adapter x4
Universal adapter x 1
Sealing ring x3
Installation wrench x 1
High-efficiency ultrafiltration technology, filter bacteria, quadruple powerful filtration, remove impurities and contaminants in water and retain beneficial substances; three water outlet methods can support  different water needs; one machine with 4 Filter element can be used one year of use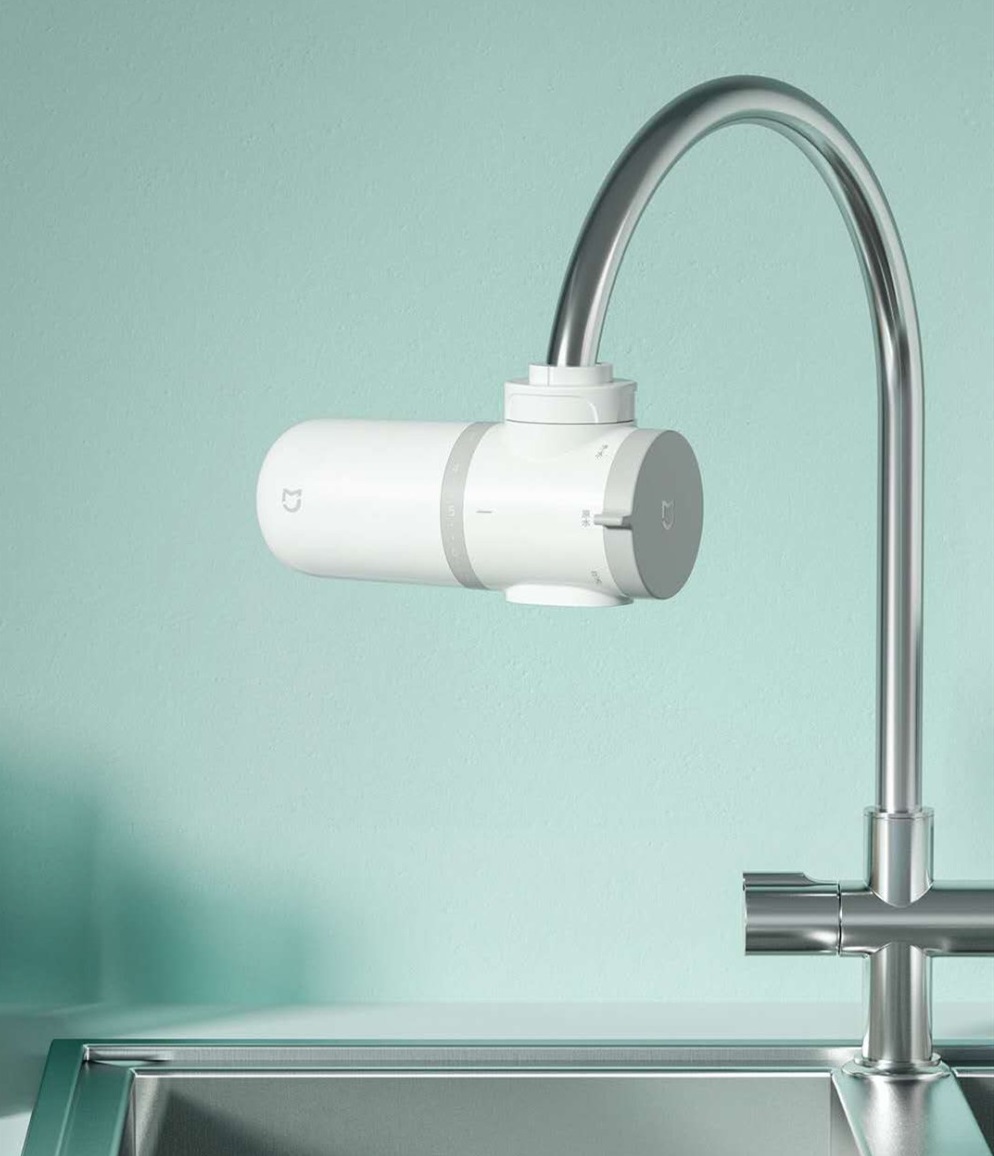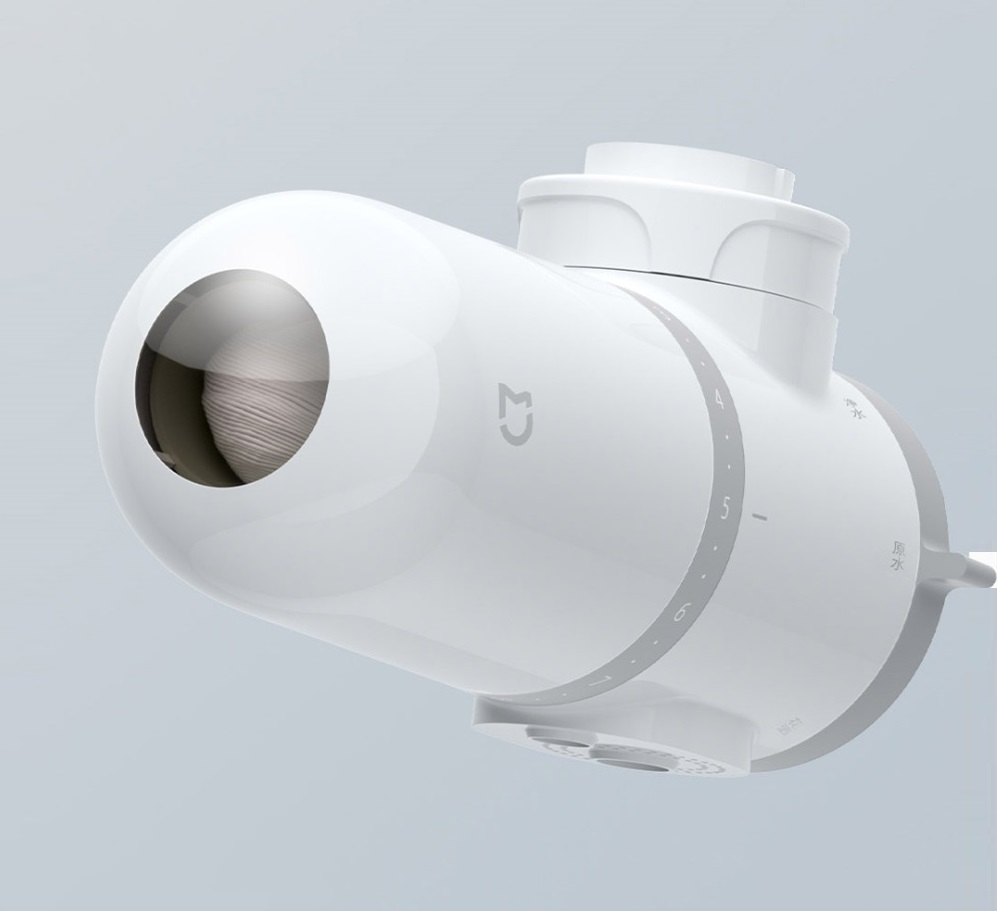 Hollow fiber ultrafiltration membrane
Filter out bacteria and retain beneficial substances
The Mijia faucet water purifier uses hollow fiber ultrafiltration membrane with a filtration accuracy of 0.1μm, which can effectively filter out harmful bacteria in the water, while retaining beneficial substances, and efficient filtration is healthier.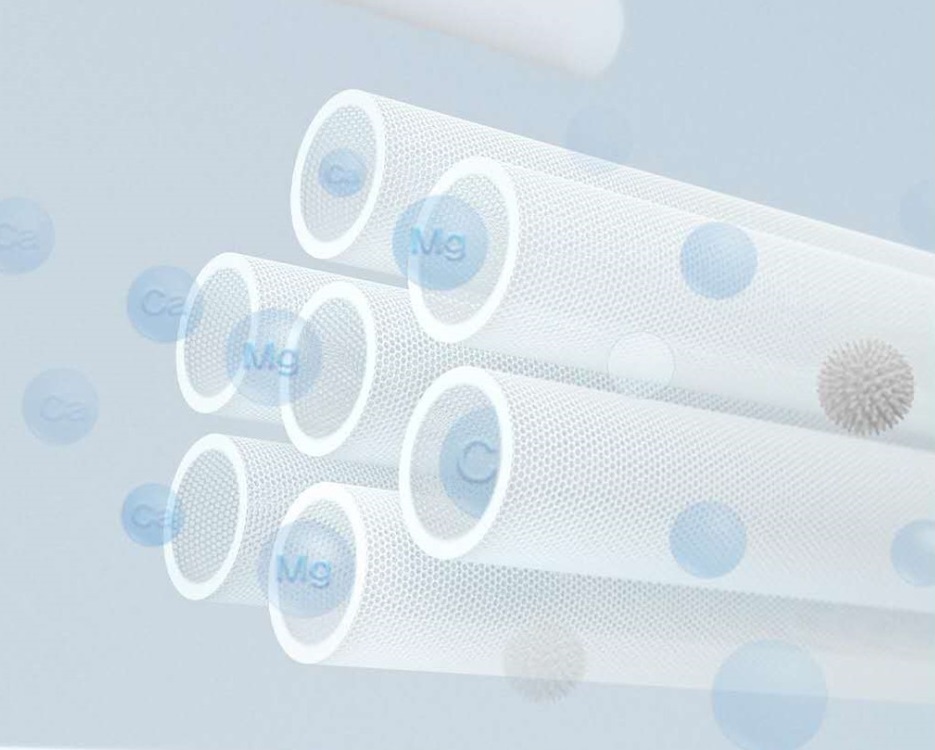 4 heavy-duty filtration, filtering out contaminants layer by layer
The Mijia faucet water purifier can effectively filter rust, sediment, colloid and other particulate matter in the water, as well as residual chlorine and bacterial pollutants, to filter out good water and protect healthy water.
The first heavy-duty stainless steel filter screen effectively filters larger particles suspended in the water
The second layer of non-woven fabric filter effectively filters the suspended particles of rust and other small particles in water
The third import of granular activated carbon with high adsorption performance can effectively filter pollutants such as colloid and residual chlorine in water
The fourth layer of hollow fiber ultrafiltration membrane effectively filters out bacteria in water and retains beneficial substances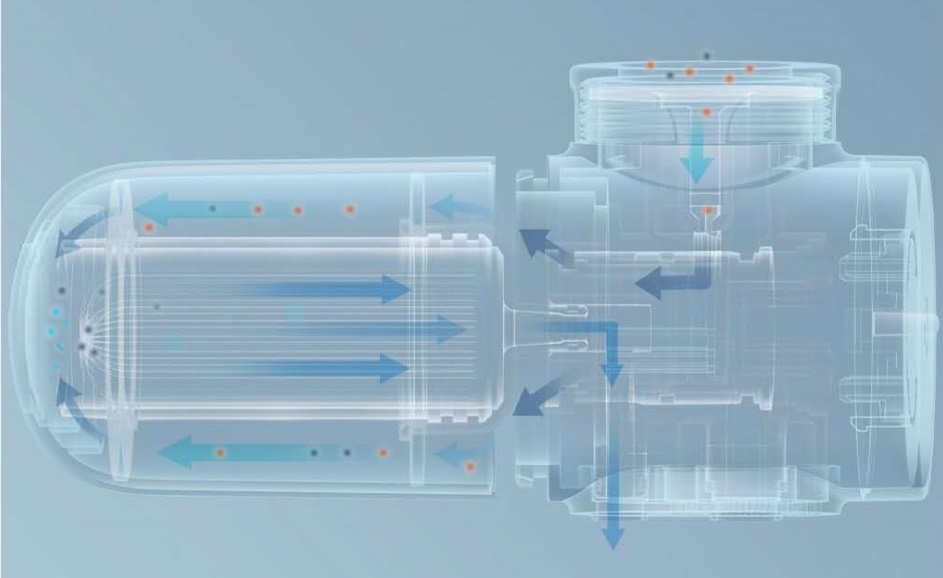 3 water outlet methods to meet diverse water needs
It supports three kinds of water outlet methods: water for cooking and boiling soup, raw water for washing dishes, flower wine for washing fruits and vegetables, while saving purified water and prolonging the service life of the filter element.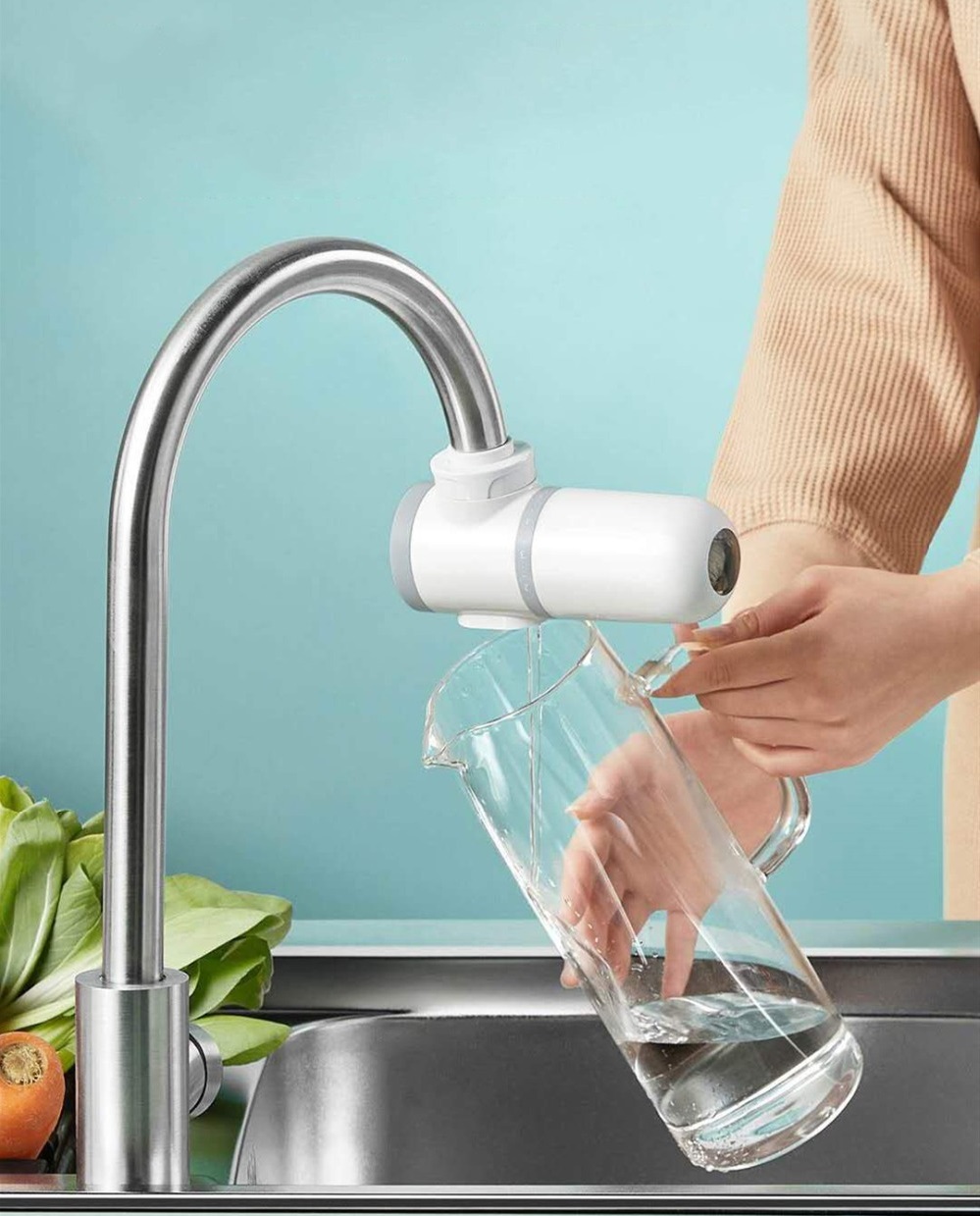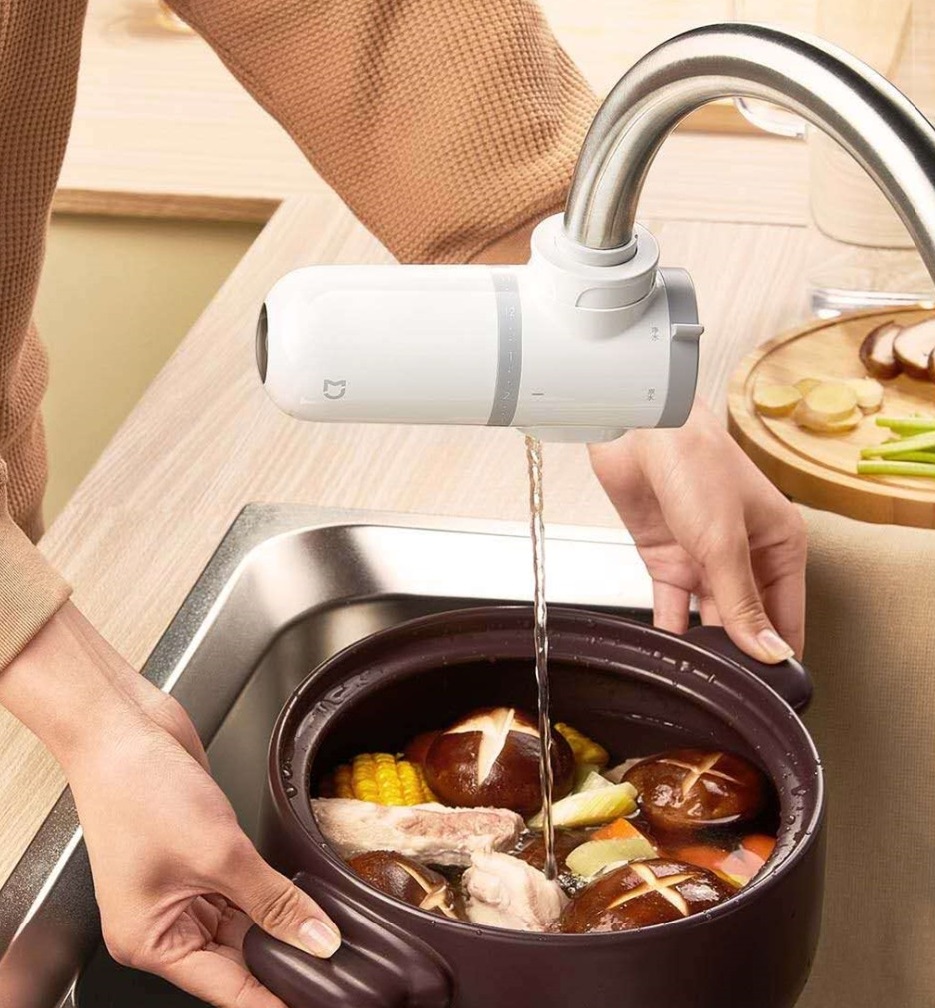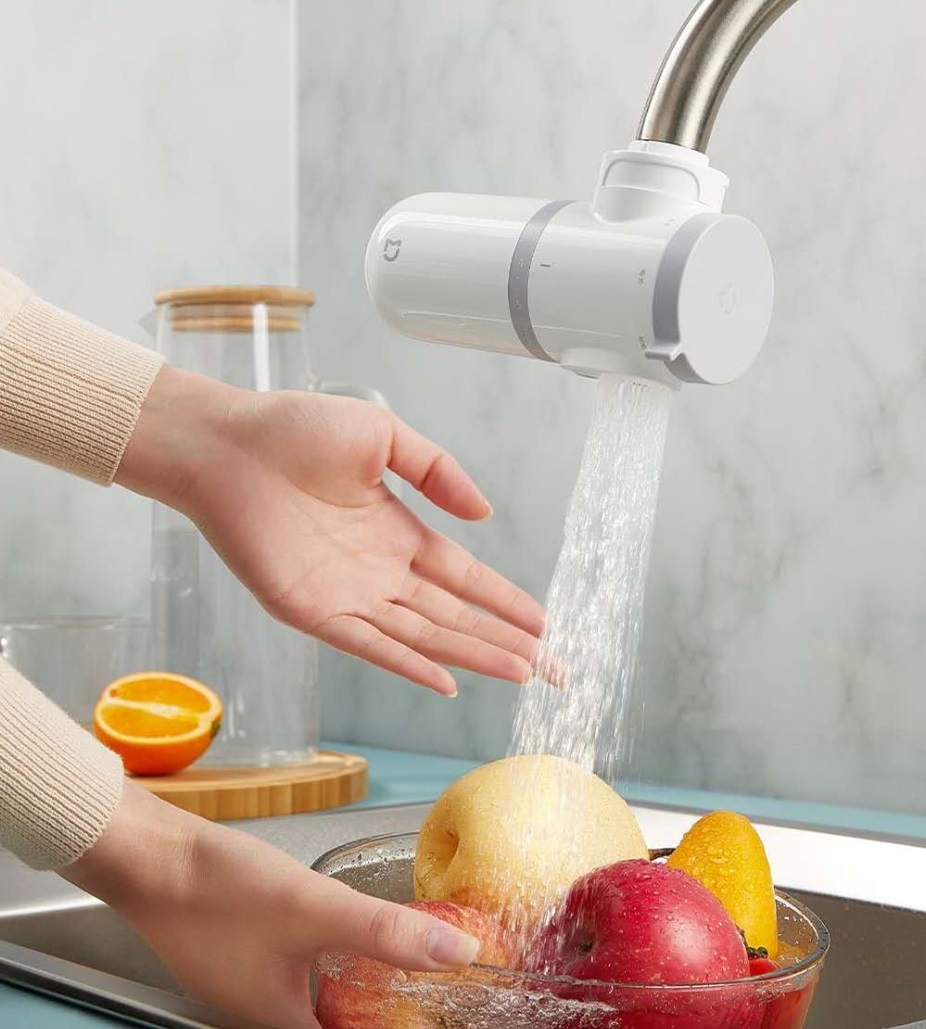 Transparent filter observation window, promptly remind to replace the filter
Adopting the transparent window design of the filter element, the usage of the filter element is clear at a glance. Manually setting the month ring can promptly remind the filter element to be replaced, and the health is more at ease.
(Includes 4 filter elements to contract the health of water for a whole year.)
* The service life of the filter element varies according to the water quality and the amount of household use in various places. In order to ensure the filtration effect, the recommended life cycle is not more than 3 months.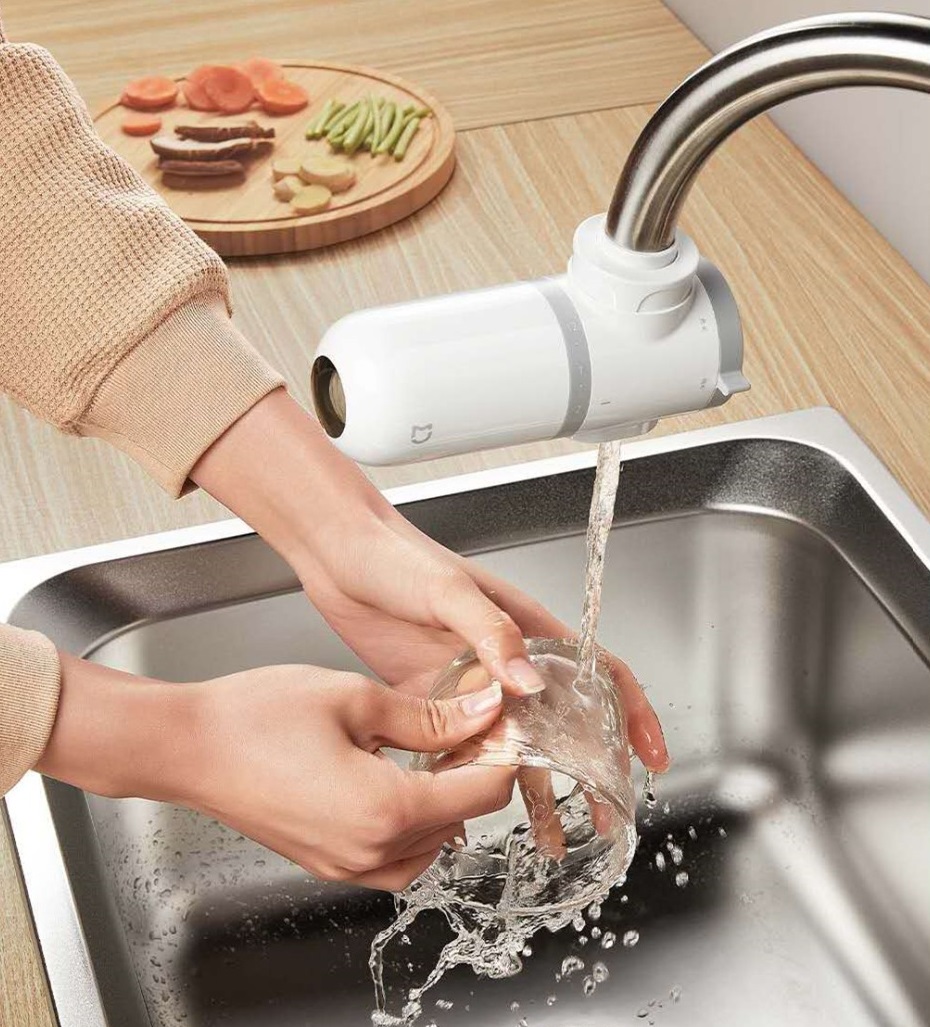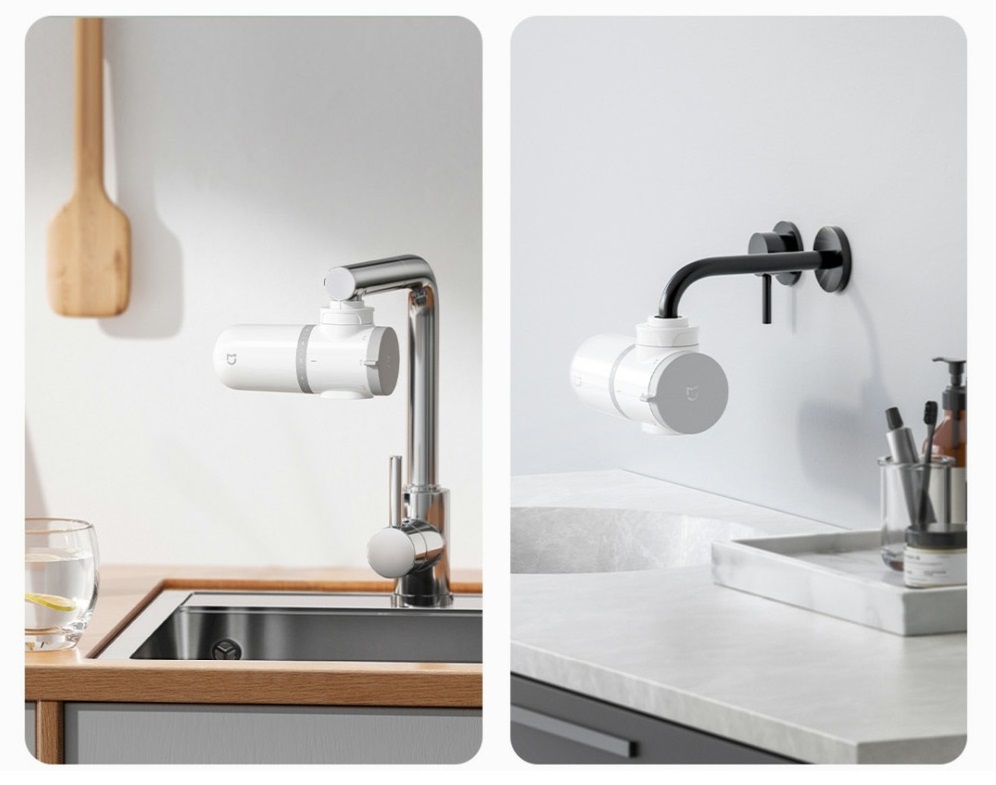 Three-step quick installation, more convenient than water purifier
It has a smaller volume than a thermos cup, which is beautiful and convenient. 4 sets of commonly used adapters, also equipped with universal adapters, making disassembly and assembly as simple as installing light bulbs. The snap-on rotary design makes it easier to replace the filter element.
1. Remove the original bubbler
2. Screw on the adapter that has been fitted into the sealing ring
3. Rotate and tighten the water purifier